When Is The Best Time To Buy Concert Tickets?
Shows are continually advertised, making it difficult to determine what you can and cannot attend at any given moment. The secondary ticket market has expanded, but obtaining affordable seats may be difficult. FinanceBuzz examined data from the resale market for recent shows by some of the most popular performers on the road to determine the ideal time to acquire concert tickets.
Here's what they found:
It pays to wait to purchase concert tickets. Concert-goers spent 33% less than average on tickets when purchasing them on the day of a concert, and 27% less than average the day before.
Just under two weeks before a festival was the best time to buy passes — Prices were 30% below average 13 days before the festival start and 24% below average 12 days out.
24% of concert tickets and 25% of festival tickets bought on the resale market are purchased in the week leading up to the event.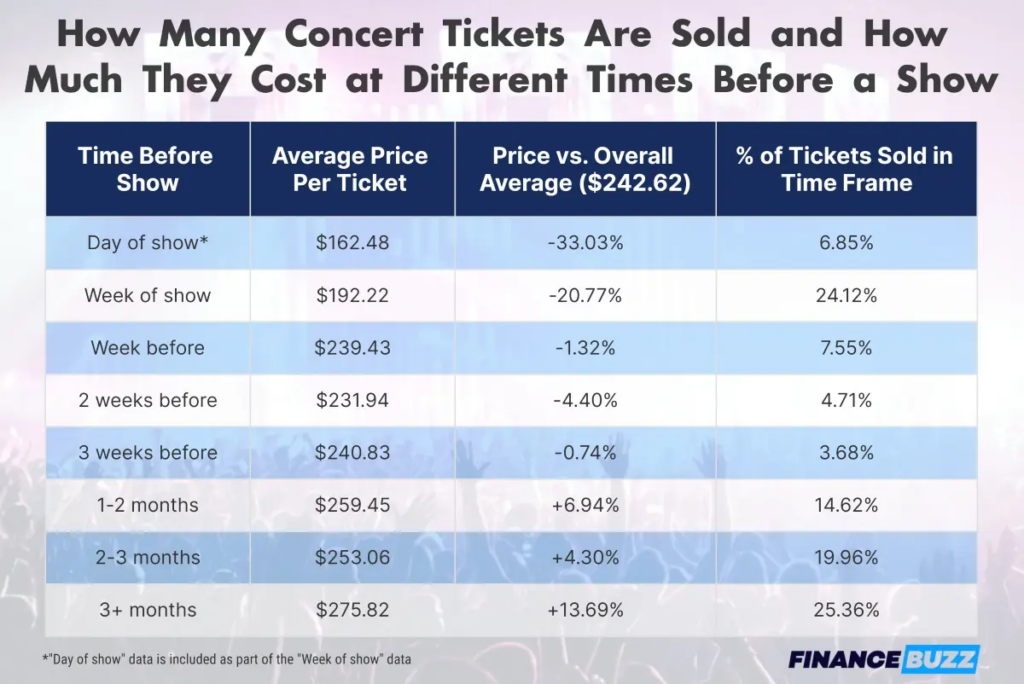 You can read the full report here.
Photo via Kursza for ARC Music Festival