What To Look For When Buying Pre-Owned Timepieces
Image: Tudor
Pre-owned watch sales are nothing new, no pun intended. In actuality, this section may include puns, although none are intended until otherwise stated. We have a lot to get through, so we'll try to keep everything straight. The advancement in the pre-owned watch sector has revolutionized watch collecting in unexpected ways. It has accomplished this mostly by altering the perceived value of timepieces. Purchasing a watch with some wrist time is analogous to purchasing a used or secondhand automobile.
Everyone understands that when you buy a car, you are purchasing an object with a deteriorating capital worth. In fact, as they say in movies, the value of your purchase depreciates the instant you drive it off the lot. In general, this is also true with timepieces. There are, of course, exceptions, and these have generally shown their worth in public auctions throughout the years. This has been true for so long that only a few sentences were required to describe purchasing a pre-owned watch. In 2022, things are very different.
Image: Omega
There are new fair market values for many watch models that are far lower than the suggested retail price, and you may get a current production watch that is many years old and has never been worn from a third or fourth owner. Just five or six years ago, it would have been unthinkable to acquire a current core collection watch from a used dealer for anything near to the suggested retail price. Try purchasing a new Rolex Submariner with that mentality and see where it takes you.
Welcome to a world where the now-discontinued Patek Philippe Ref. 5711/1A may be more expensive at a secondhand dealer than, say, the Ref. 3711. (a watch in white gold mind you). Which Patek Philippe Nautilus reference to purchase is a serious dilemma for collectors, with several possible answers. There is a basic difficulty here that we can expound on using our prior automotive example.
Continuing with the Patek Philippe Ref. 5711A, let us fast-forward to 2026, which happens to be the Nautilus watch's 50th anniversary. Let us also pretend that Ref. 5711A is your holy grail watch, and you have arrived to this choice — or realization, as the case may be — after years of deliberation. While Patek Philippe invites you to commemorate the anniversary with a specific reference, you opt to go with Ref. 5711A instead. You happened onto a dealer with the reference you want amid the whirling eddies of the darkest depths of the Internet.
It is unworn and remains in its original packaging – LNIB, or like-new-in-box with manufacturer seals intact. By this point, the premium on this model has reached stratospheric levels that owners of the Ref. 5711/1A can only ruefully acknowledge. Would you buy this watch without seeing it in person, take delivery, and wear it? If this is the case, take a time to assess the condition of the watch you are considering purchasing.
Patek Philippe factory warranties are valid for two years, so you've passed that milestone – as previously said, time begins ticking on the guarantee the moment it is sold by an authorized dealer. Service intervals of three to five years are recommended by the manufacturer, and this is normal advise from most watchmakers. Given all of this, purchasing a watch that has been sitting in a safe or anything for longer than this period and has never been examined even once by its owner is questionable. Would you buy a car with the intention of driving it in this manner?
Of course, this is an extreme case, and dealers do not aim to keep their product for lengthy periods of time (as noted earlier). After all, they're not enjoying their timepieces. Standard fare like the Rolex Oyster Perpetual, Tudor Black Bay, and Omega Speedmaster must be turned around as soon as possible while the market is hot. Even anything as unique as the Audemars Piguet Royal Oak reference 15202ST will be treated the same way. Traders, according to Watchcollecting.com's Adrian Hailwood, only buy watches because there is a market for them; the watches may have little worth beyond the market price to them.
If for no other reason, we like to buy from folks who really wear their timepieces. They will at the very least know the condition of any watches they are selling and will spend some time caring for their products. They may even be saddened to sell particular timepieces, which we can understand.
To be clear, we welcome collectors selling their own timepieces, especially if they have stopped wearing them or any individual watch no longer interests them. It is possible to fall out of love with a watch, even if it is a Patek Philippe Sky Moon Tourbillon or a Rolex Daytona. Such a watch will undoubtedly be desired by a large number of individuals, and they should have a chance to have one. This takes us to the topic of sustainability…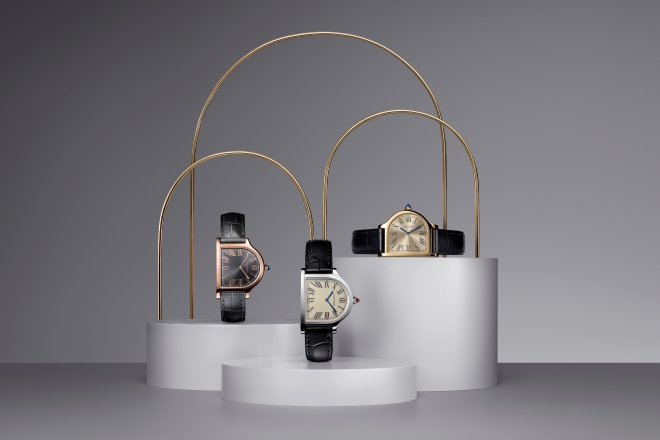 Although it is mostly fashion firms that receive negative news for destroying unsold inventory, watch and jewelry brands do the same. Just as Burberry is still being criticized for destroying US$38 million in unsold items in 2018, Richemont acknowledged — again in 2018 — to purchasing back and destroying US$560 million in Cartier, Piaget, and Vacheron Constantin watches (according to Forbes). Brand executives in watches and jewelry tell us that they constantly try to recycle their raw resources, and that is the approach they like to follow with unsold inventory.
Nonetheless, we are pleased to see Cartier, who now offers refurbished pieces in their own stores, give older timepieces their due. These are confined to watches from the 1970s to the 2010s, but they are broad enough to encompass vintage items. Such services are extremely beneficial because whole collections have been known to come into their own years after their initial release. Of course, this includes the now-mighty Cosmograph Daytona – in watchmaking, it takes time to establish a famous reputation.