What Are The Trends In Blue-Chip NFTs
Non-fungible tokens (NFTs) are now popular. Its popularity increased in 2021, coinciding with the cryptocurrency boom as Bitcoin and other cryptocurrencies gained general acceptance. To begin, NFTs are tokens that may be used to represent ownership of unique digital goods such as a piece of art or a sound sample purchased with Ethereum, a sort of cryptocurrency.
An NFT's ownership is recorded on a blockchain, and the public may view its legitimacy, ownership, and provenance. To be honest, NFTs have been around since 2014, but it was only lately that this technology became popular, with sales reaching US$25 billion last year, up from US$94.9 million in 2020, according to DappRadar statistics. With such a large market, NFTs became a certain way for people to make quick money or perhaps a career as digital artists. Celebrities and large corporations have also come on board to generate and purchase these digital tokens.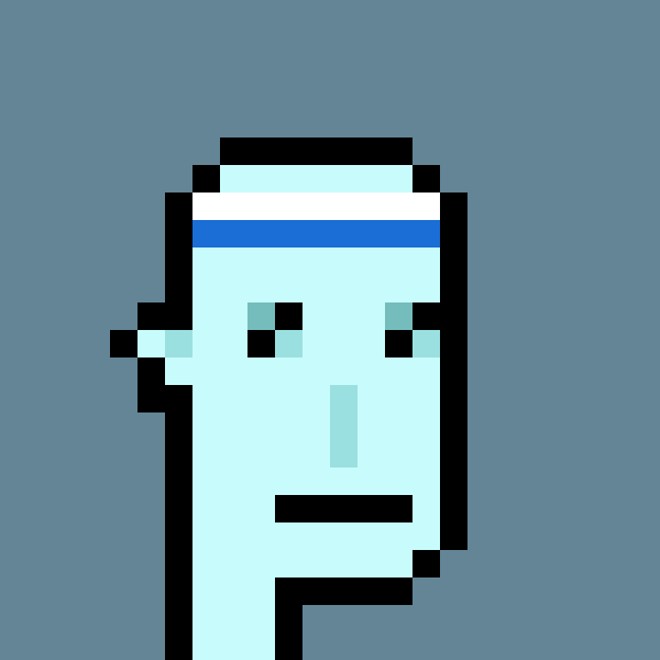 Image: CryptoPunks
Blue-chip NFTs, such as Cryptopunks and Bored Apes, are always in demand among the sea of newly minted NFTs. These are nearly similar to "museum quality" Old Masters work and could potentially command millions of dollars. The distinction is that actual artworks are palpable and can be felt in person, but NFTs only exist in the digital realm, making it difficult for the layperson to explain their excessive costs. So, why are these popular NFTs so popular? Because it is about supply and demand, the solutions are quite obvious.
The NFTs were free to claim when Larva Labs originally launched the Cryptopunks in 2017, as long as a "digital wallet" was accessible. There were only 10,000 of these NFTs, each one unique, and they were all soon claimed. The scarcity of an NFT affects its worth, and the CryptoPunk project has so far registered US$1.93 billion in lifetime trades. It is still one of the most sought-after NFTs in the world.
The hedonic value is another aspect that influences the appeal of well-known NFTs. This relates to the owner's appreciation of the product. Owners of the Bored Ape NFT find joy in knowing that they are members of the elite Bored Ape Yacht Club (BAYC). When renowned people join our community, it instantly elevates the status of possessing a Bored Ape NFT and creates a desire for others to join. Beyond being an elite club, the BYAC has organized gatherings in places such as New York, California, and other countries such as Hong Kong and the United Kingdom.
Participating in such events allows for the exchange of vital knowledge. More crypto-rich traders will become holders as the price floor rises. Guarded secrets held within Discord groups can become valuable tips that could effect an owner's financial self-interest, and if the NFT is sold, such tips are no longer available.
Finally, knowing the link between culture and business is an important factor to consider when judging the popularity of blue-chip NFTs. The cultural phenomenon of NFTs is ascribed to their relationship with well-known personalities, such as persons having access to a diverse audience. When these celebrities decide to provide their support, they bring the implicit recognition of their followers to the firm that manufactures the NFTs. Companies that develop NFTs will be able to gradually rise to the status of cultural icons.
When organizations begin to engage with NFT enterprises, it indicates that these digital initiatives are useful. Gucci and Adidas have collaborated with BAYC to create NFTs, and a Bored Ape was featured on the cover of Rolling Stone magazine. This implies that genuine businesses, the majority of which are profit-driven, recognize the potential of NFTs, giving potential investors confidence in purchasing a Bored Ape. In some ways, the cultural and commercial components of NFTs are mutually reinforcing, which drives the popularity of NFTs even higher, but blue-chip ones like CryptoPunks and Bored Apes stand to grow even more. NFTs are here to stay, but some will outlast others.