VonMercier Introduces the World's First Luxury Hovercraft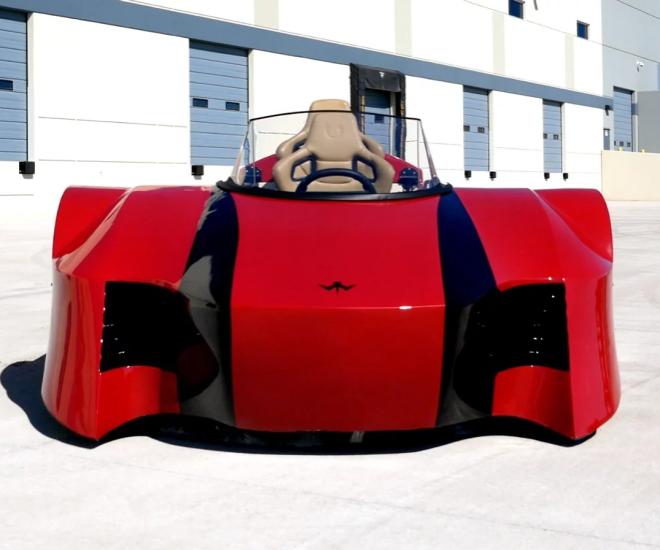 Image: VonMercier
VonMercier, a British startup, has unveiled Arosa, a sporty amphibious vehicle billed as the "world's first luxury hovercraft". The Arosa, which is expected to cost $100,000 or more, is set to hit the market as early as summer 2022. Customisations such as paintwork, upholstery, wood and carbon accent areas, as well as infotainment systems, will affect the price. The blueprint for the hovercraft was first revealed in 2014 as the 'Supercraft,' and it has since been upgraded and refined. The hovercraft is made of carbon fiber and has a sleek body that resembles a cross between a supercar and a luxury speedboat.
Image: VonMercier
The Arosa is powered entirely by electricity, with the addition of a chargeable petrol engine. The former features three electric motors that produce a total of 88kW, allowing for power boosts for "quick acceleration and manoeuvring". It also has a 90-minute battery life or a range of up to 72 kilometers between charges, making it a relatively eco-friendly option. The Arosa's front end features two rotors for the fan ducts, which act as air cushions and allow the vehicle to float seven inches above water or solid ground. VonMercier claims that the hovercraft is the fastest amphibious vehicle ever created, with a top speed of about 60mph.
The Arosa's patented advanced directional control system, according to founder Michael Mercier on Robb Report, makes it the "most manoeuvrable personal hovercraft in the world". He claims that owners will enjoy comfortable journeys with seamless directional changes. So far, 180 customers have expressed interest in the luxury hovercraft, according to the electric vehicle manufacturer.
Image: VonMercier
VonMercier's goal is to go beyond the road, to design and manufacture vehicles of the future, and to improve exploration, transportation, and recreation in today's climate.