Travel Guide to Milan, Italy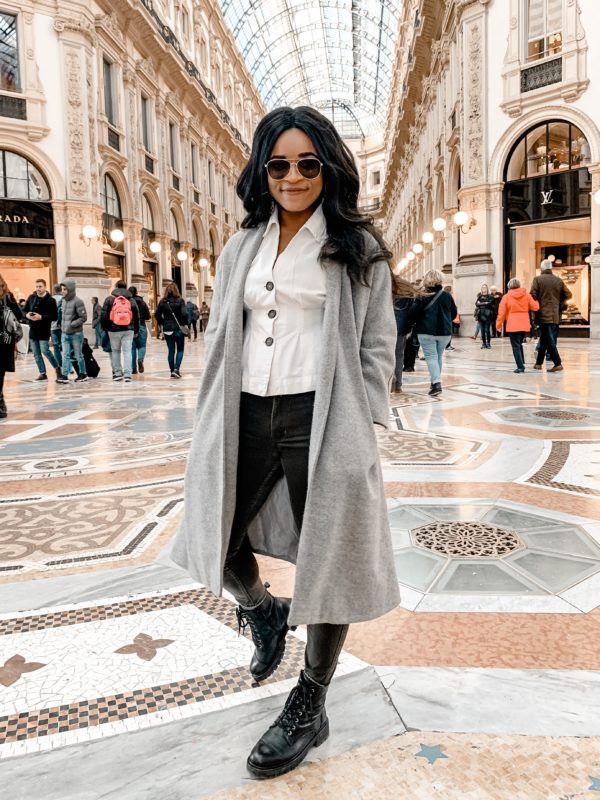 Milan Italy Travel Guide
Going to Italy is a dream for so many, and travel is usually to destinations like Rome, Venice or Florence, but Milan definitely needs to be added to the list! The fashion capital has so much to offer with its historical monuments, amazing places to eat and the ability to take day trips to surrounding cities at a low cost, making Milan the ideal long-weekend trip during your European vacation. When arriving to Milan, you will be landing in one of three airports surrounding the city, Malpensa, Bergamo or Linate. All three airports are within an hour and a half of the city center by utilizing the Milanese public transportation services of buses, trains and trams. Buses and trains have plenty of room for your luggage and you can purchase tickets for these services at the door to your transportation vehicle. If you choose to hire a car, be sure to remember, taxis outside the airport and Ubers are not very cost efficient, so consider the options prior to your arrival.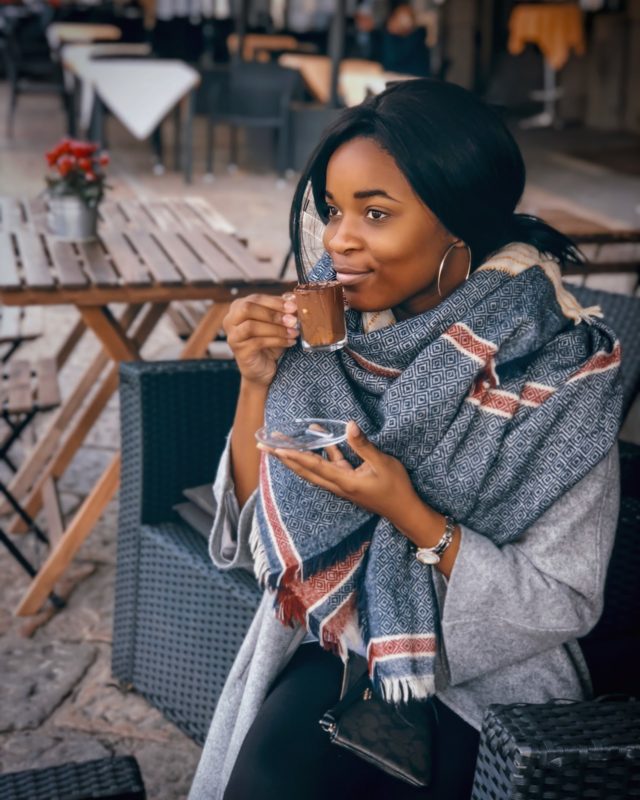 Where to Stay
So, you have gotten to Milan, but you need somewhere to stay! In Europe, Airbnb is a very popular option when deciding where to stay. The best places to search for when choosing an area in Milan is to stay near the Green Line of the metro system for easy traveling options and safest locations. You can get to Torino, Sant'Agostino, surrounding areas of the universities, Bocconi, Cattolica, Politecnico di Milano and more. All of these places are near the center of the city, safe, and near transportation services. I recommend you download the City Mapper app to get the best directions to wherever you would like to go, through any transportation service.
Where to Eat
As if you didn't already know, Italian food is one of the biggest reasons people travel to Italy! It is full of flavor, at an affordable price, especially in Milan, so you must try as much as you possibly can! A staple of Italian culture is the aperitivo. This is a time from late afternoon until about 9 pm in which you order a drink and have an all you can eat, Italian buffet, all under 15 euros at most. The best place to go for aperitivo is to Aperol, next to Duomo, or Navigli, the Milanese canals district that is lined with restaurants and cafes.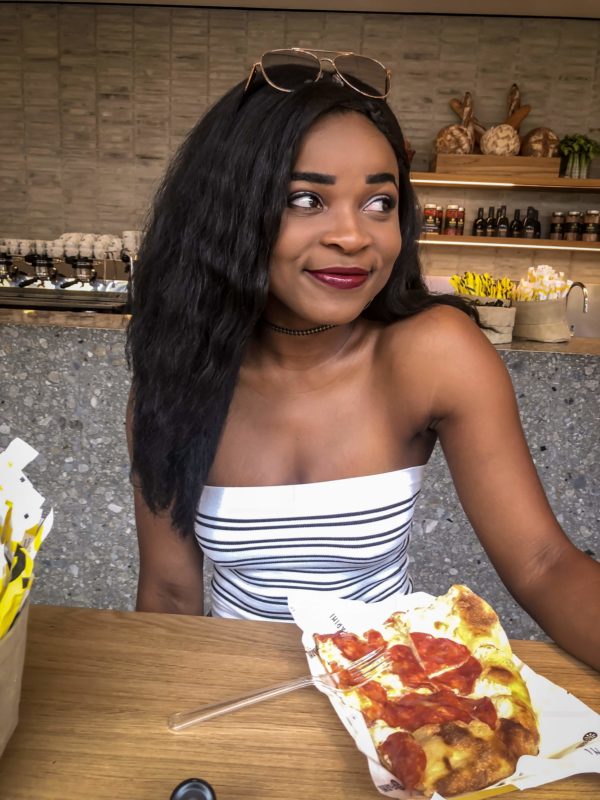 You can't go to Italy and not eat pizza. It is EVERYWHERE. You must try, the Napolitano – it is super thin with a thick outer crush covered in fresh mozzarella, tomato sauce, basil leaves and whatever toppings your heart desires (vegetarian and non-veg options are usually available)! Some recommendations for good pizza are Rossopomodoro off of Via Torino and Sapuri near Cattolica University! Finally, gelato because, who doesn't love Italian ice cream? The absolute best gelato is found off Via Torino and it is called Le Colonne di Gelateria. It doubles as a crepe shop as well so be prepared for a sugar rush after trying the strawberry cheesecake, nutellino, crema or biscottino flavors!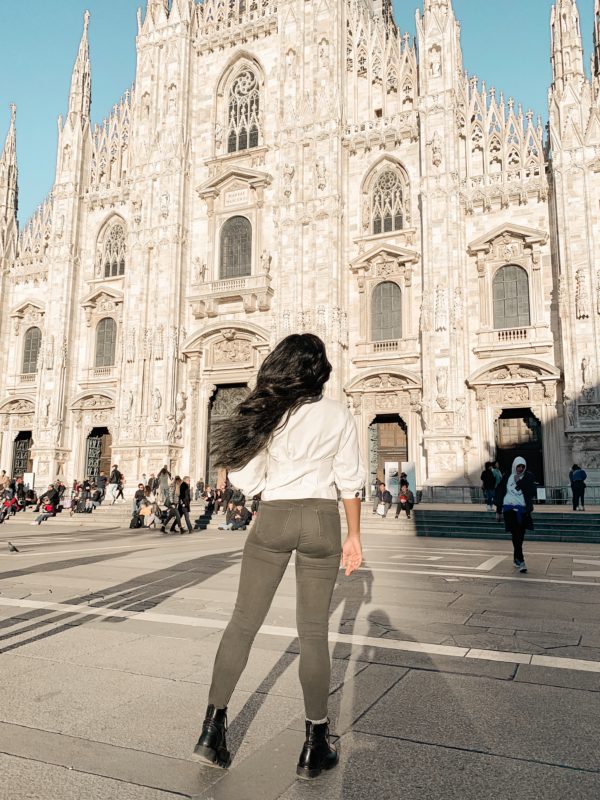 What to See
When many imagine Milan, they see the Duomo Cathedral at the city center. It was built in the 13th century and its' beautiful and intricate architecture can be seen the moment you come around the corner of Via Torino and see it standing wonderful and tall. You can attend a traditional Catholic service daily, if you check the times online, just be sure to cover appropriately since it is a sacred church. You also can climb to the top or see the top from a nice aperitivo at Aperol across the way. Down the street from the Duomo, you can walk to Sforza di Castello, a beautiful castle and museum near the Brera, design district. This Castle is in front of Parco Sempione, a great place to have a picnic, watch street performers or attend events if you see what is going on while you are in town.
Where to Shop
The fashion capital of the world does not disappoint everyone! Milan has so much to offer when it comes to the latest and greatest trends, as well as designer stores. Via Torino, the road leading to Duomo is full of shops the entire way so make sure to stop in and take a look! Once getting to Duomo, La Galleria Vittorio Emanuele is to the left of it and it is full of large luxury designer stores, such as Gucci, Louis Vuitton and Prada. Once making your way through these pricey finds, you can go behind Duomo to find even more stores that are more affordable, such as H&M, Zara, and more.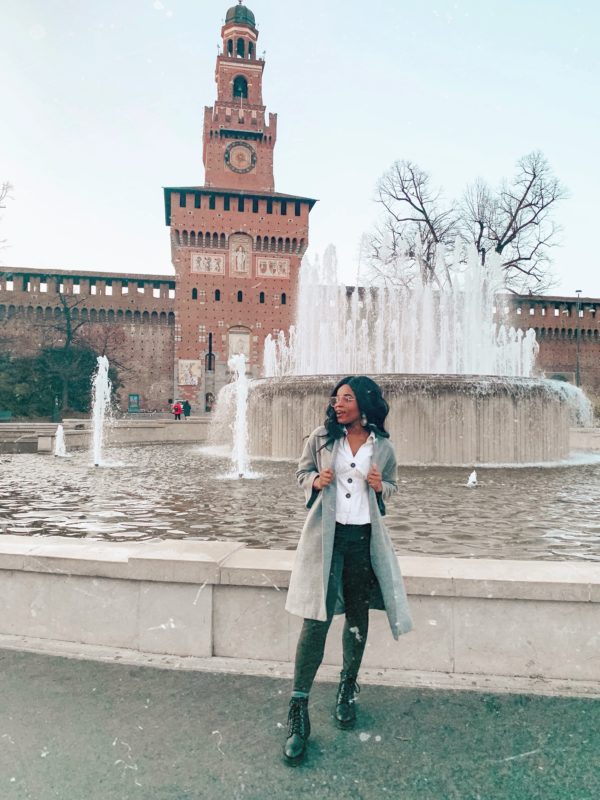 Where to Travel
Milan has so much to see, eat and explore, but it also is only an hour and a half from amazing places to go for day trips. Lake Como is a MUST see! It costs 5 euros by bus to see this beautiful lake town at any time of the year. Not too far from here is Lugano, Switzerland, another lake town that is full of history and culture is just a short distance north that should be on your list if you have some free time!
So as you can see, Milan has to be on your Italy to-do list. From the food to the shopping to the local day trips, you are sure to spend a few days and really get a feel for the Milanese lifestyle while getting the chance to see a new place at the same time!
Nikki Paige is originally from San Diego, CA but currently lives in Raleigh, NC as a graduating student at North Carolina State University. Double majoring in Communication: Public Relations, International Studies and a minor in French, she plans to use her experience in social media and PR to grow in the industry. Once finishing her degree this Summer, she will be moving to the UK to continue to grow her personal social media presence as well as freelancing for fashion, travel and lifestyle companies that are looking for media managers.