These Luxury Face Masks Bring Fashion to the Pandemic
Created by art sculptor Gabriel Dishaw, these upcycled Louis Vuitton and Gucci (which we cannot confirm are effective against the coronavirus)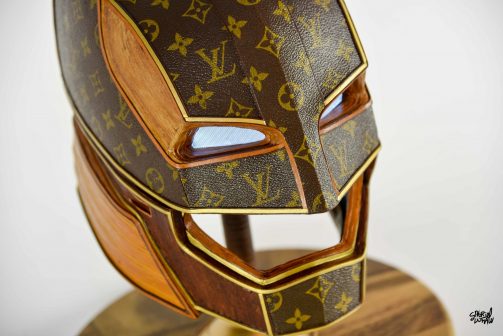 Honed from years of practising and working with upcycled pieces, Dishaw's own style is influenced by things he loves, "I have a sneaker collection in excess of 380 pairs. That bleeds over to my artwork which consists of the shoes I like the most. My love of sci-fi and all things "Star Wars" has significantly influenced my creature and figurative sculptures. I'm constantly looking for new ways to use old materials, showcasing them in a new light that is of interest to me. In that respect, one sculpture can easily balloon into a series."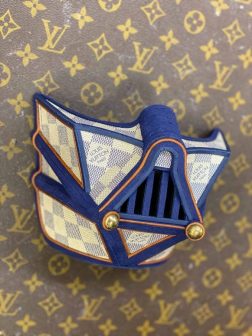 The LVader Damier was, for example, inspired by Drishaw's love for the Star Wars sci-fi movies. The masks sold out almost immediately when they first came out, and this more recent launch, which was finished on the 17th of July, was sold out on the same week. Created with vintage Louis Vuitton fabric, this mask is sure to keep you stylish.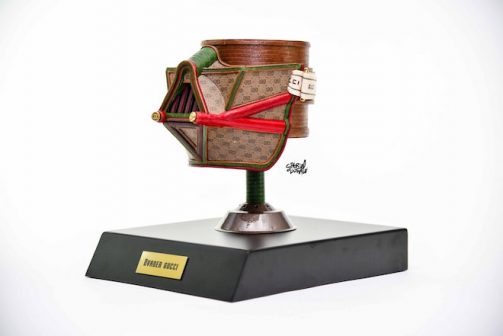 The DVader Gucci is also inspired by Star Wars, but this time with classic Gucci print and the brand's colors of their SS20 collection, giving the usual dark Darth Vader a more colorful and happy twist.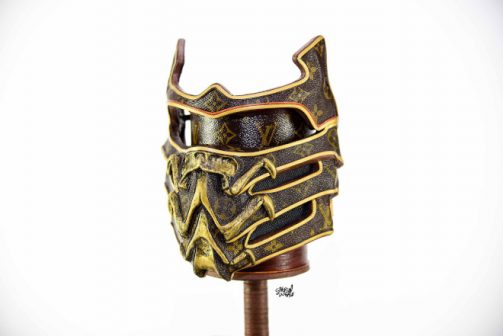 Finally, the Scorpion LV MK9 is inspired by the character with the same name from the Mortal Kombat franchise. A popular character for cosplayers, this ninja-inspired mask uses vintage Louis Vuitton fabric stitched over a faceplate and layered to mimic a facial shield.