The Top 5 Most Expensive Handbags in the World
For some, handbags are merely practical items we can use to carry our essential daily items, but for others, they represent wealth, status and most of all power. Take a look at the Top 5 most expensive handbags ever made.
5. Lana Marks Cleopatra Clutch, $400,000
The first on our most expensive handbags list was originally meant for A-list celebrities attending the Academy Awards. This clutch was designed in Northern Italy and adorned with jewels such as natural pink diamonds and blue diamonds perfectly cut to create a stunning design. Every year, a single limited edition version of the Cleopatra Clutch is sold by the brand, making its price vary between $100,000 and $400,000.
4. Hermés Chaine'd Ancre Bag, $1.4 Million
Created in 2012 for the "Haute Bijouterie" Collection, jeweller Pierre Hardy spend 2 years working on the stunning, 1,160 diamond-encrusted chain links used to make this bag. Most certainly unique, only three bags were created, therefore justifying the high price tag.
3. Hermés Ginza Tanaka Birkin Bag, $1.4 Million
Another Hermés piece to make into the most expensive handbags, this handbag carries 2,000 diamonds on its' outer layer and features a pear-shaped 8karat centrepiece, which can be detached and used as a brooch and a diamond-encrusted strap which can also be separated from the purse and worn as a bracelet or necklace.
2. Hermés Kelly Rose Gold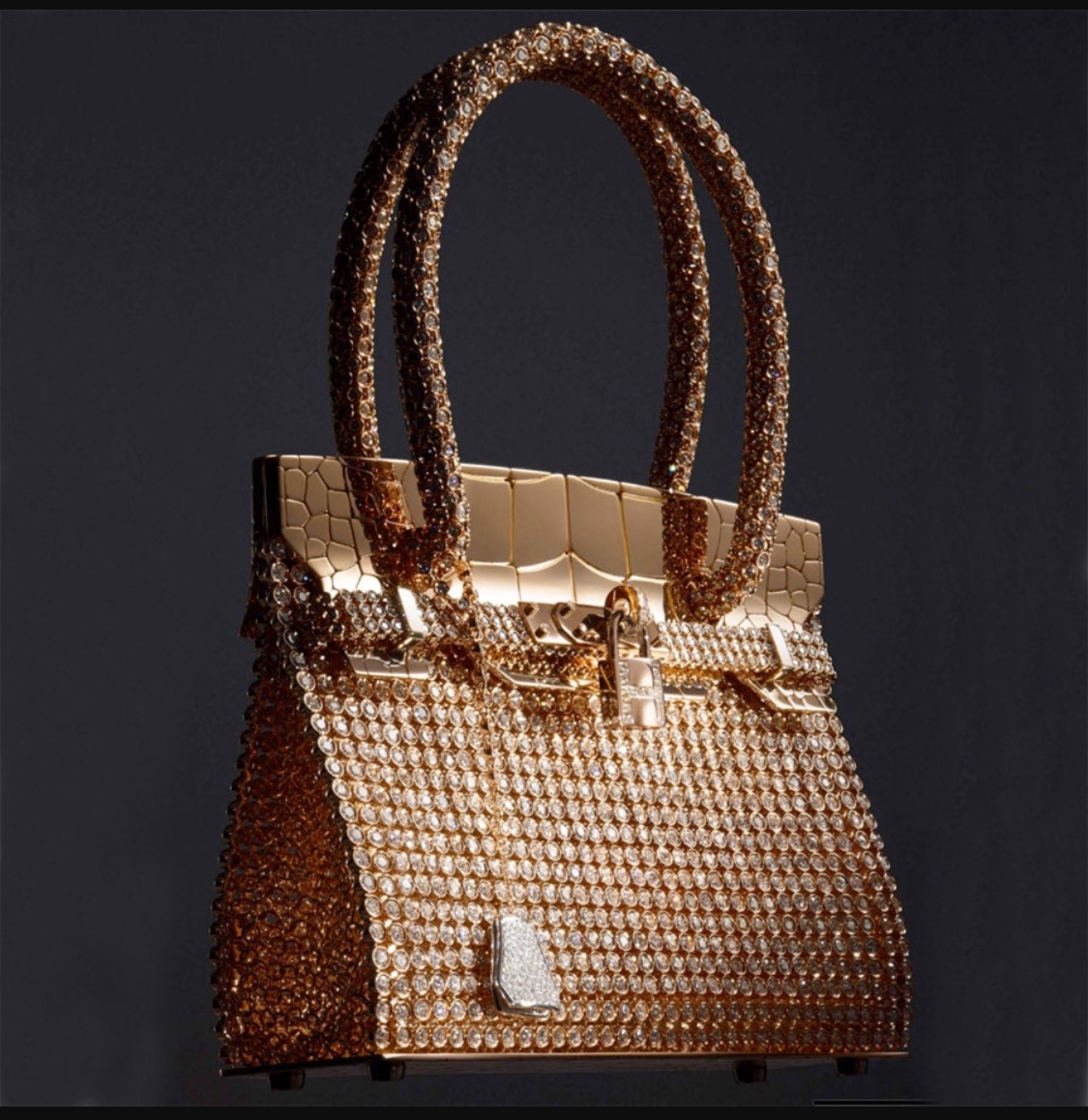 Designed once more by Hermés, in collaboration with Pierre Hardy, this handbag features an impressive 1,160 diamonds and it's completely made of solid rose gold, detailed in order to mimic crocodile leather. Despite its price, this bag is very small, making it difficult to even store a pair of sunglasses inside.
1. Mouawad 1001 Nights Diamond Purse, $3.8 Million
At the top of the most expensive handbags list is none other than Mouawad. This purse, which took 8,800 hours to make, features 4,517 different colored diamonds – 105 yellow, 56 pink and 4356 colorless – at a total weight of 381.92 carats. It has been the most expensive handbag for some time, having been considered the most valuable handbag in the world by Guinness World Records in 2010.