The Most Luxurious Train Rides In The World
Looking for a unique luxury travel experience? Discover the most luxurious train rides in the world and start planning your next trip!
Once very popular, back when rail travel was considered the most elegant way to travel, luxury trains are reemerging as a popular travel experience.  Newly and redone trains will take you back to old times when people used to cross entire continents in sophisticated trains. Nowadays the trains doing these routes are modern and feature many amenities they didn't back in the day, but one thing remains – you are still expected to dress a certain way in certain carriages and fancy dinners are still served aboard these incredible trains! Let's find out all about the most luxurious ones.
Belmond Andean Explorer
Peru
South America's first luxury sleeper train deserves a place on this list! There are different routes available that will take you through the Peruvian Andes in style, as the interiors are beautifully curated. You can expect fancy lounges, a spa, and fine dining options.
The Presidential Train
Portugal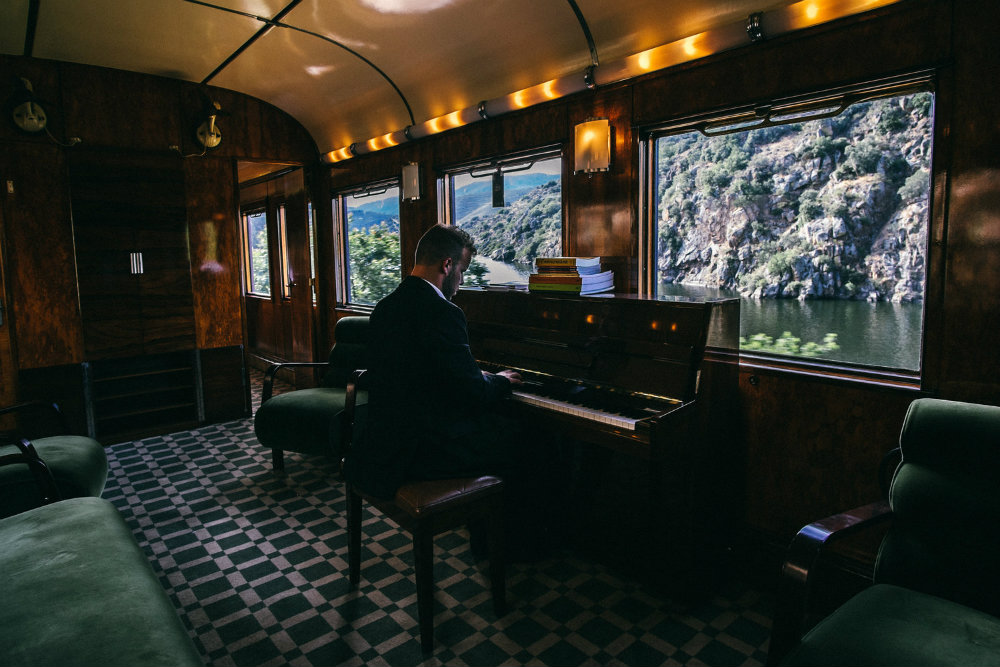 Built in 1890 as the Royal Train for King D. Luís I, this trains was renovated by a millionaire investor who took on a two-year restoration. Besides the magnificent interiors, wonderful views over the Douro Valley you can enjoy great Portuguese cuisine and wine. There's always a Michelin-caliber chef on board.
The Golden Eagle
Russia and Mongolia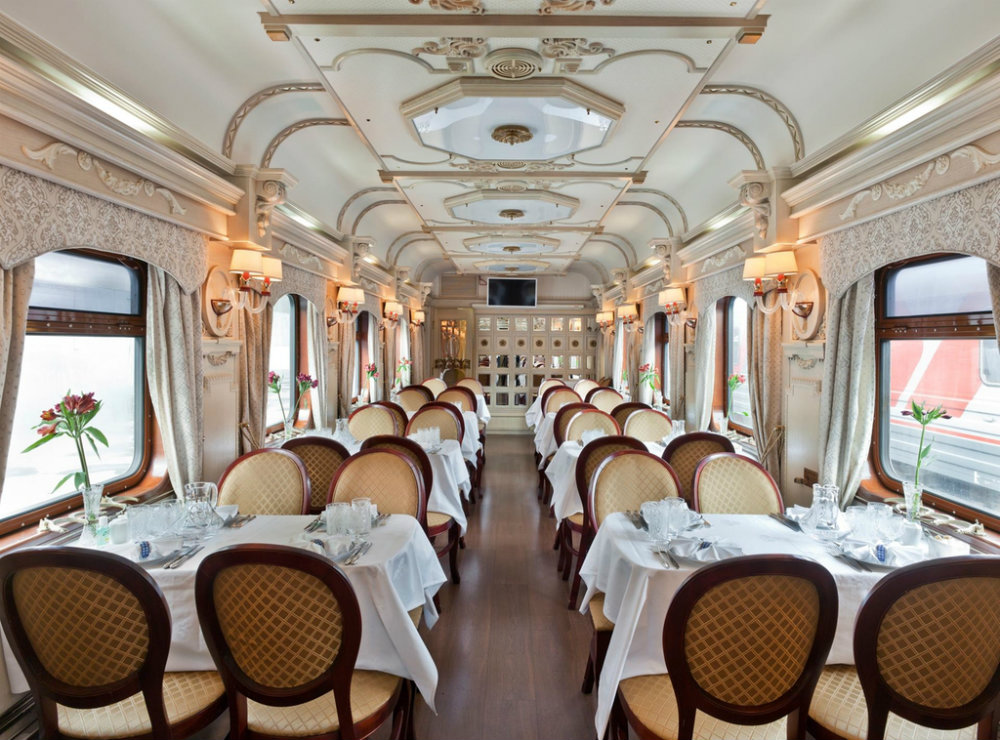 The Golden Eagle is probably the most luxurious way to travel the Trans-Siberian Railway. It's a two-week journey that travels from Moscow to Vladivostok. Some of the highlights of the journey include a private viewing of the Kremlin, a glass of Champagne at the Euro-Asian border and a traditional Russian cooking class.
Venice Simplon – Orient Express
Europe

The historic Orient Express is immediately associated with luxury traveling. Running from London to Pairs, Venice and Istanbul. The interiors are decorated in a luxurious 1920s Art Deco style that reflects the spirit of the cities the train serves.
The Maharajas' Express
India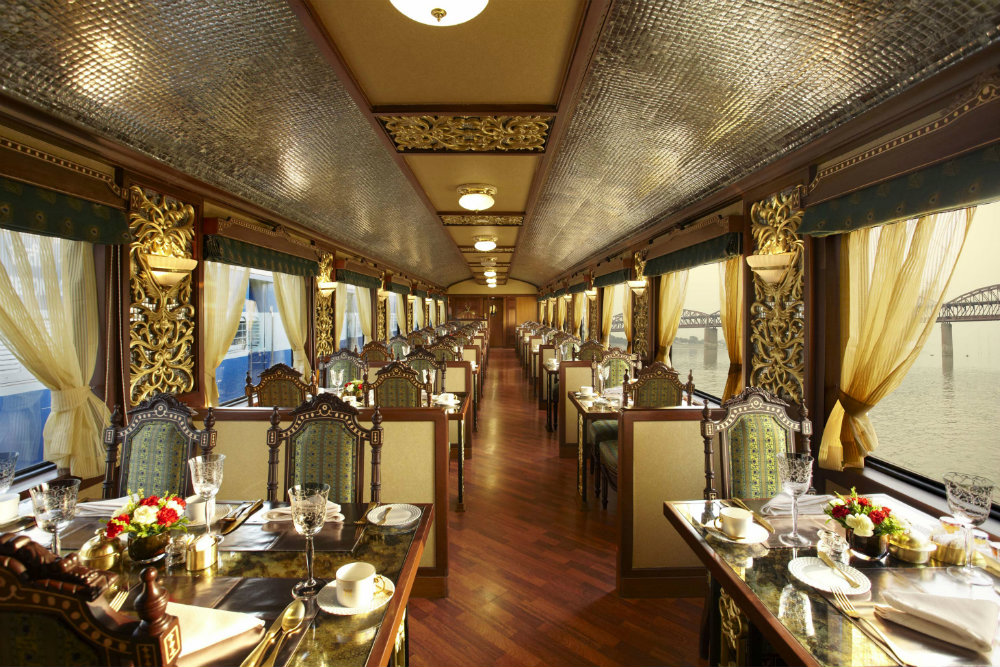 The best-known luxury train in India takes 88 guests on an odyssey through the country's most fascinating destinations – Jaipur, Varanasi, Goa, Taj Mahal, and others. The cabins are designed in a very Indian luxury style – reminds us of Bollywood – and amenities include two fine-dining restaurant, opulent lounges, and bars. It definitely deserves a spot on the most luxurious train rides in the world list!