The Most Expensive Homes in The World
Take a look at 5 of the most expensive homes in the world!  These houses spread across the globe will surprise you!
Homes have always been, since the beginning of times, the optimal space for humans to display their power, after all, homes are a direct reflection of ourselves and our lifestyle. These houses feature not only the usual amenities luxury houses feature, such as deep soaking tubs, chef's kitchens, and regal living rooms but also resort-like amenities we couldn't even dream of – think ski lifts, spas and infinity pools.
Bubble Place
France
Overlooking the bay of Cannes in the South of France, Pierre Cardin's Bubble Place is a very unique architectural masterpiece. It hit the market in 2015 for $418 million and it's the most expensive house of our days! The house is composed by interlinked bubble-shape pods. It was designed by Antti Lovag, a Hungarian architect. Some of the main amenities include a waterfront swimming pool and a 500-seat outdoor amphitheater.
Villa Les Cèdres
France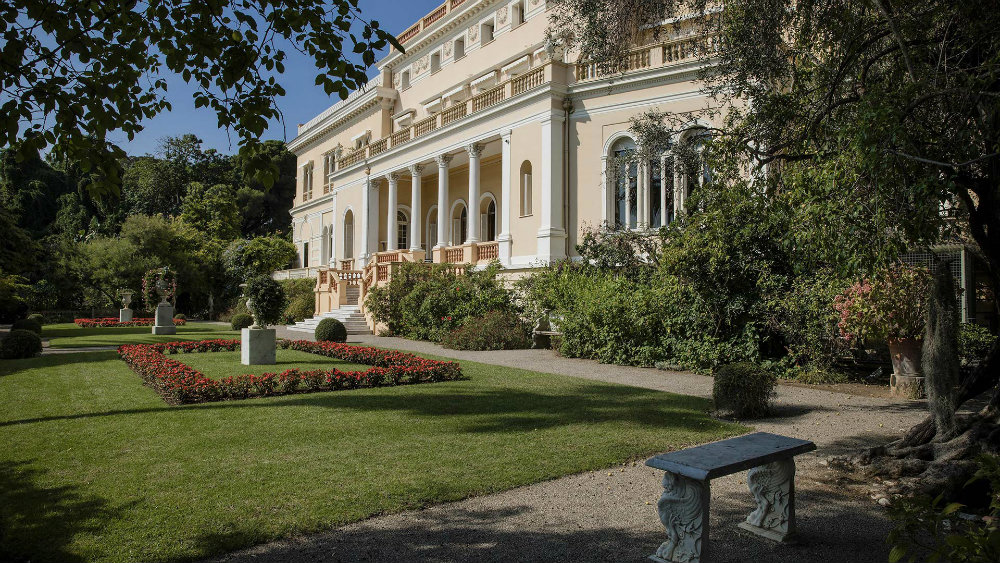 This picturesque village in the South of France is a top destination for the ultra-rich. Set on 25 acres of this beautiful coastal area, the Villas Les Cèdres is a 14 bedroom mansion built in 1830 as an olive tree farm. The property includes a bronze statue of Athena, period details (chandeliers, french doors, 19th-century portraits) and a wood-paneled library with a collection of over 3 000 books. It's in the market for $418 million.
Chartwell Estate
United States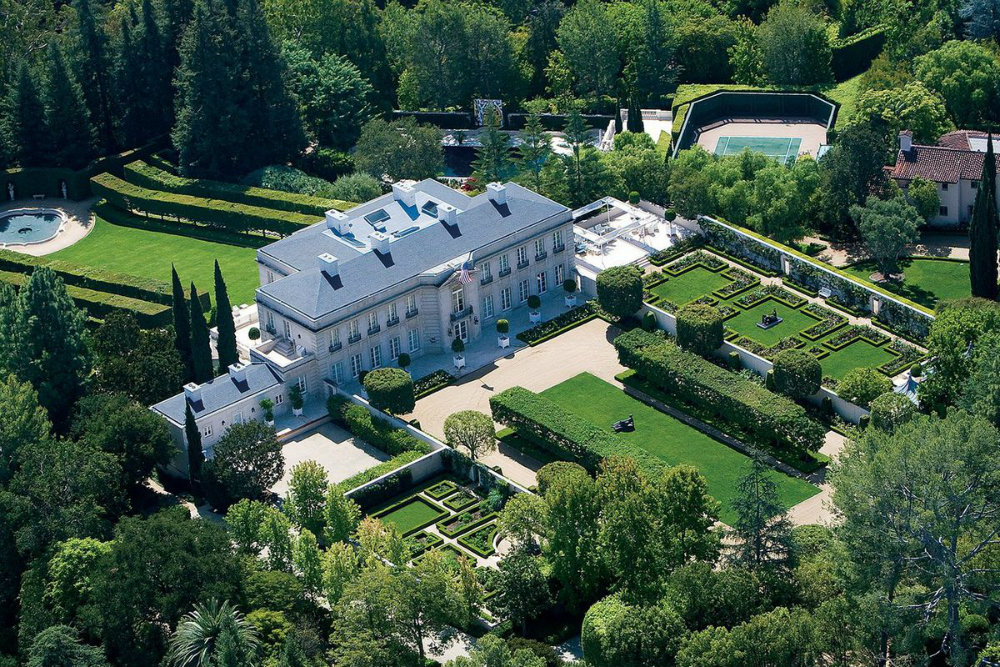 The Chartwell Estate hit the market in 2017 for $350 Milion. The mansion was built in the 1930s and was influenced by the 18th-century French neoclassical architecture and includes 15 bedrooms. It includes a state-of-the-art wine cellar, a ballroom, and a formal salon.
Odeon Tower Sky Penthouse
Monaco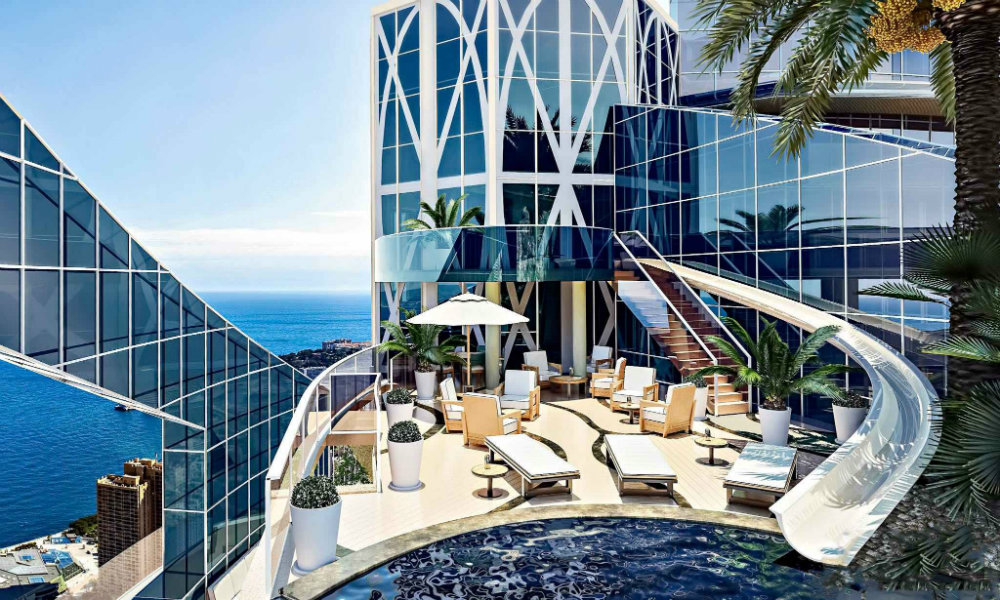 Evaluated at $330 million, this penthouse in Monaco is not your regular penthouse, it's a five-story penthouse with floor to ceiling glass and features five bedrooms. The palace-like penthouse. One of the most impressive things about it is that it features a waterslide that transports residents to an infinity pool overlooking the Mediterranean.
Lonsdaleite Estate
Switzerland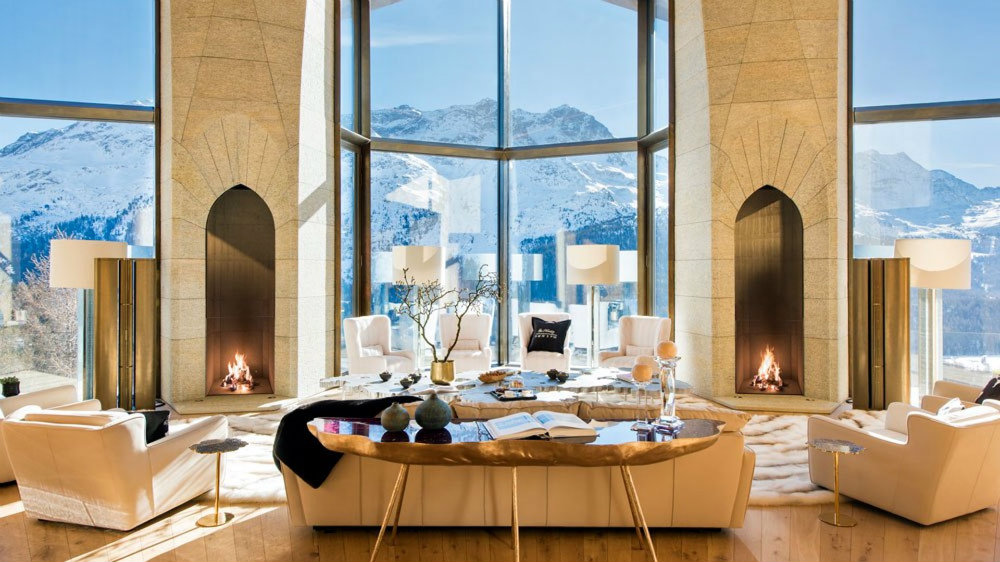 Nestled in a valley near St. Moritz, Lonsdaleite Estate offers panoramic views over the scenic Swiss-Alps.  It's a seven-level home and a masterpiece of architecture and engineering. This house is incredibly luxurious with a 24-karat gold leaf accent wall and a red velvet library. There's also an underground lake with floating Swarovski-crystal candles, a wine cellar, a cinema, a spa and a ski den with a private lift. One of the most expensive homes in the world can be yours for $185 million.