The LVMH H1 Results Indicate A Careful Return To Luxury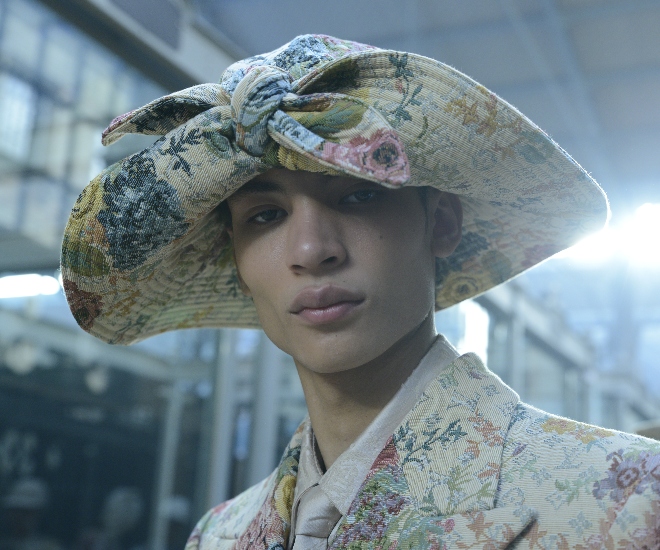 Image: Louis Vuitton
LVMH, the world's largest company, reported a good first-quarter performance, with sales increasing by 28% over the previous year. This increase amounted to €36.7 billion, and the company said that all of its business segments saw double-digit organic revenue growth over the time. Demands from Europe and the United States were ascribed to the group's good performance. At the same time, Asia (particularly China) saw slower growth as a result of the new health regulations.
When the numbers are broken down into quarters, it is clear that the group's growth is decreasing. In comparison to the Q1 results, the newest Q2 financial reporting only reported a 19% rise, compared to a 23% gain for the former. The conglomerate's expansion has slowed as a result of China's influence. Despite increased demand from clients in Europe and the United States, it is unable to compensate for a lack of demand from Chinese consumers.
The group's massive fashion and leather segment, which posted a 24 percent organic sales rise, is driving the group's H1 success. According to LVMH, the "extraordinary innovation" of its maisons is critical to its success. Its powerhouse, Louis Vuitton, had a strong first half across all commercial operations and maintained profitability. Among the highlights is Nicolas Ghesquière's debut show at Musee d'Orsay for his women's Fall Winter 2022 collection. Louis Vuitton staged multiple tribute shows to the late Virgil Abloh at the men's universe.
Similarly, Christian Dior saw tremendous growth across all product categories, and Maria Grazia Chiuri's designs were favorably welcomed by customers. Furthermore, after three years of renovations, the business reopened its main store at 30 Avenue Montanige in Paris. This has further strengthened the resurgence of brick-and-mortar businesses, with new boutiques opening in recent months. Other high-growth labels included Fendi, Celine, Loewe, Marc Jacobs, Loro Piana, and J.W. Anderson.
Image: Louis Vuitton
In the first half, the group's watches and jewelry business segment had organic revenue increase of 16%. Tiffany & Co., Bvlgari, TAG Heuer, Zenith, and Hublot performed well. With High Jewellery collection displays such as Tiffany & Co.'s "Blue Book" and Bvlgari's "Eden: The Garden of Wonders," the former two jewellery firms shown exceptional development. The successful return of Watches and Wonders also served to draw attention for the novelties and provide prospects for buzz for the watch companies.
Aside from these two primary revenue pillars, LVMH's wines and spirits, fragrances and cosmetics, and selected retailing segments all had significant increase ranging from 13 to 22 percent. Profit from recurrent operations increased by 181% for its selected retailing divisions in particular. This was due to increased demand from North America, France, and the Middle East.
Image: Bvlgari
Bernard Arnault, Chairman and CEO of LVMH, commented on the group's half-year performance said: "LVMH has enjoyed an excellent start to the year, to which all of our business groups contributed. It is the creativity and quality of our products, the excellence of their distribution and the rich cultural heritage of our Maisons, fueled by their history and know-how, that enable the group to excel around the world. We approach the second half of the year with confidence, but given the current geopolitical and health situation, we will remain vigilant and count on the agility and talent of our teams to further strengthen our global leadership position in luxury goods in 2022."