The Best Luxury Pools For Summer 2019
Luxury Pools are the ultimate way to spend your Summer days! Some of these are even covered pools so you can actually enjoy them through the colder months to come!
Is there any other way than to spend your days by the pool? Yes, there is! Nothing is better than spending your days in a luxurious pool! What sets the difference between a regular and a luxury pool? There are a lot of elements at play, it could be the design of the pool, where it is located or the services available at the premises. Take for example pools located in five-stars hotels that are usually located in a place that also offers its guests spa treatments and other types of luxury services!
But let's find all about these!
Mondrian, Doha, Qatar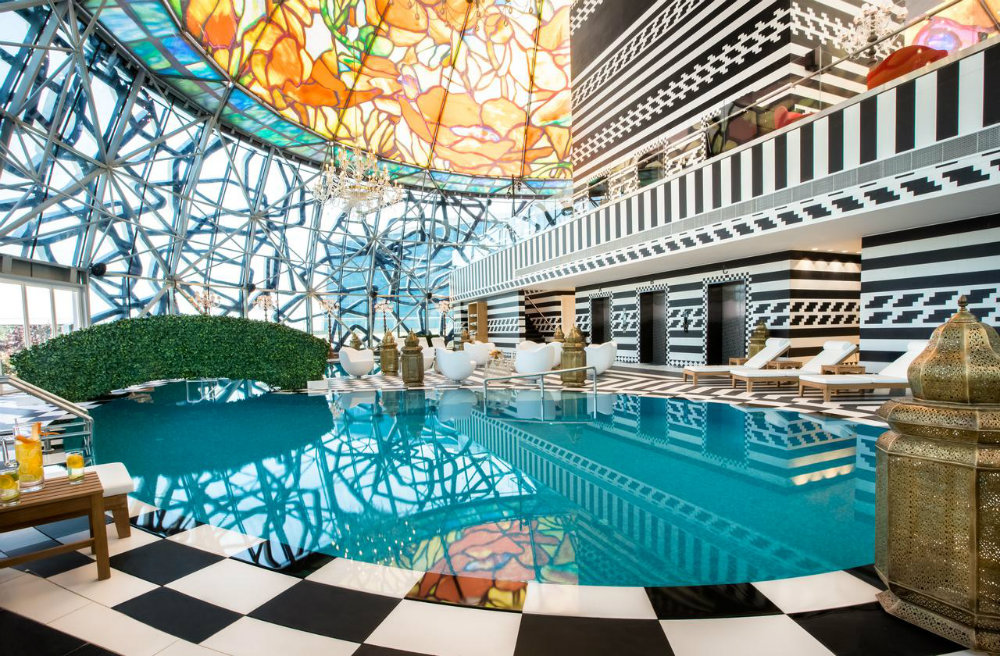 The first pool in our list is located at the Mondrian in Doha. This pool was awarded this year as the best pool by Elle Décor and we can understand why! It was designed by Marcel Wanders, who decided to include a stained-glass dome over the pool located at the 24th story of the Mondrian. Get to know more about the amazing hotel here.
Hearst Castle, California, USA
This pool, probably the most luxurious pool in the world, has finally opened doors to the public and if you're one of the 40 lucky attendants (40 is the max capacity) you'll be swimming in the Neptune Pool lined with marble statues of Roman gods and goddesses.
Four Seasons Safari Lodge, Serengeti National Park, Tanzania
This is the ultimate summer pool! Besides being located in a luxury resort that will offer you the best service, it overlooks a watering hole frequented by local wildlife, so you can expect to be chilling by the pool and notice an elephant herd freshening up in the lake. Discover how to book a stay here.
The Grace, Santorini, Greece
Besides its prime location on Santorini, one of Greece's most popular islands, the hotel pool offers the most amazing views over the area. The hotel is also located in a very central location perfect for exploring and the pool is just amazing! Take a look at The Grace website. When it comes to luxury pools it really doesn't get better than this! However, there are many other pools that could just as easily have been included in this list.