Spring Fashion Trends to Religiously Follow This Year
Spring Fashion trends are coming in full force this year and will offer a lot of elegant options, from lively patterns to flourishing colors! Spring fashion is about to come in stronger than ever with a more maximal approach, so expect to see a lot of floral and striped patterns, outlandish clothing and the use of vivacious colors whether on the runway, fashion campaigns or street style.
#1 – Bermuda suit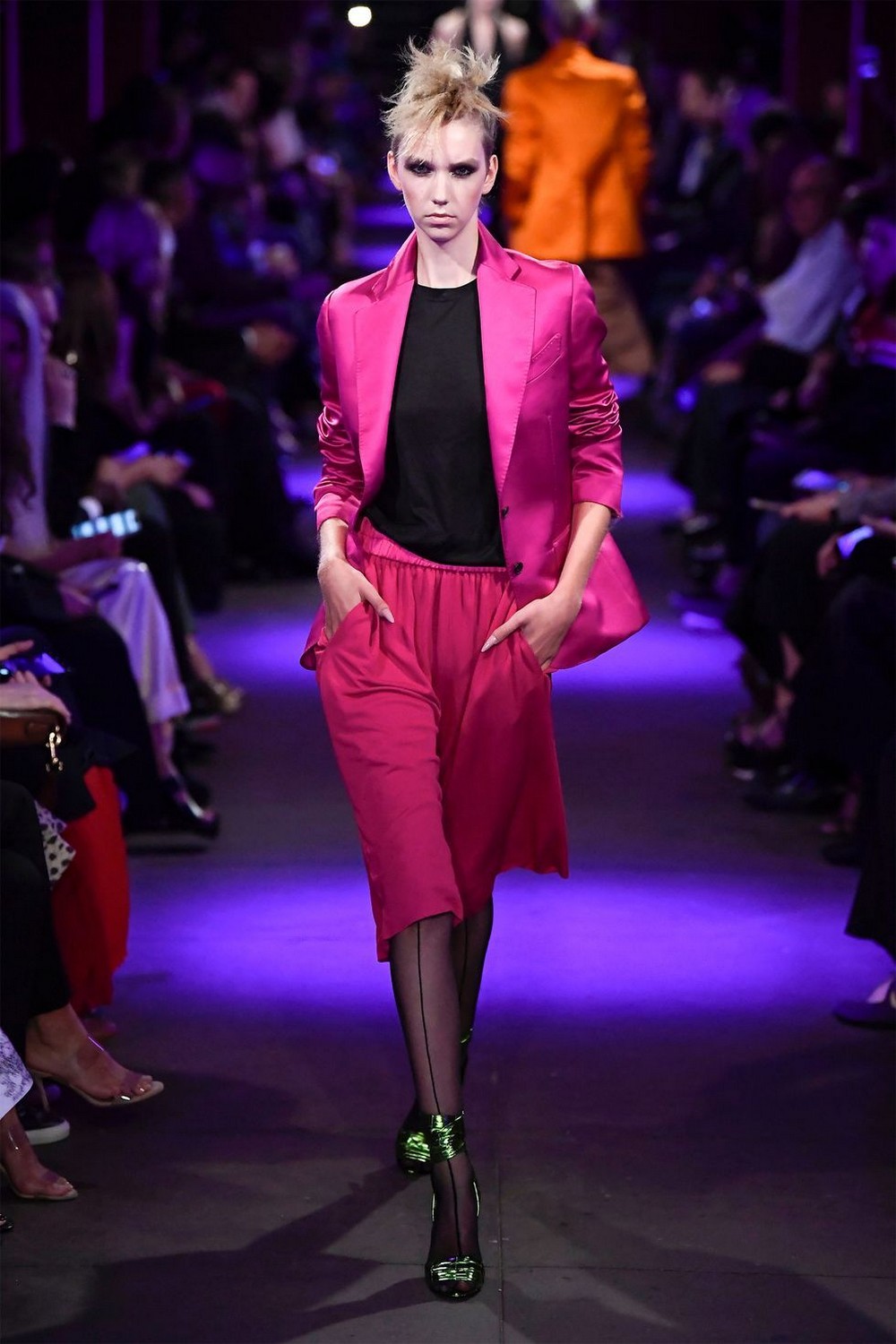 Image credit to WWD/Shutterstock/Getty Images
The Bermuda suit is becoming quite the revolutionary trend in women's fashion. If you don't really like hot pants, then this may be the right solution for you. You can go for a more business-like look that is more classic or as Tom Ford presented in lavish tones of pink, go for a more playful touch.
#2 – Feathered Elements
Image credit to Getty Images
When it comes to feathered designs, there are a lot of options, you can go for an eveningwear gown or just a feathery frock or top, and then wear a modern pair of jeans for an edgy and elegant look. For instance, above you can see a glamorous and tailored gown designed by Burberry that assuredly makes a lot of heads turn.
#3 – Mid-Century & Psychedelic Influences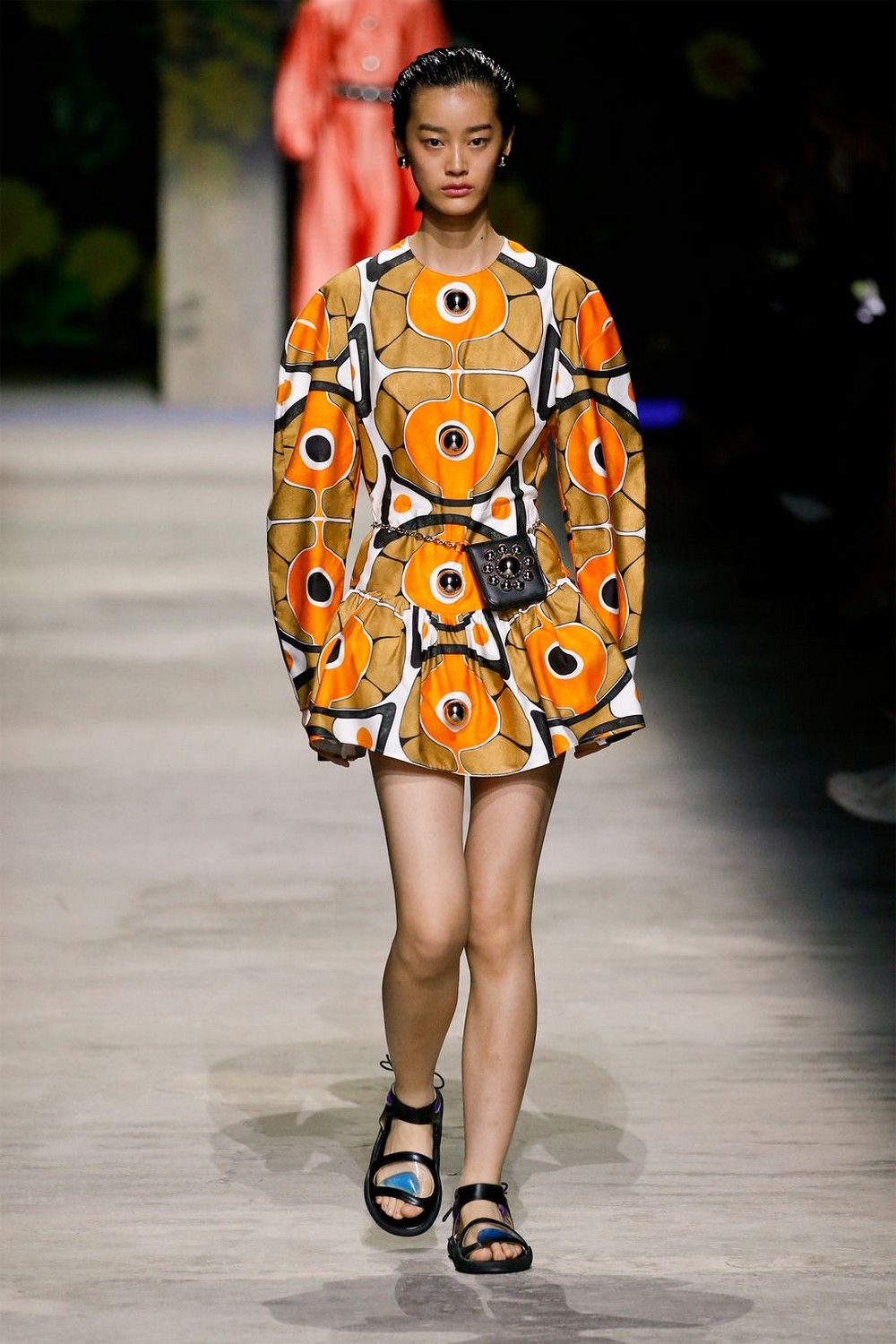 Image credit to Getty Images
This year, a trend that will be rather popular among fashion enthusiasts will be wearing dresses inspired by the '60s and '70s that have a lot of floral and psychedelic patterns to them, taking almost the form of a wallpaper, but there will nothing quiet about these clothes. Take, for example, this flouncy dress by Christopher Kane.
#4 – Neon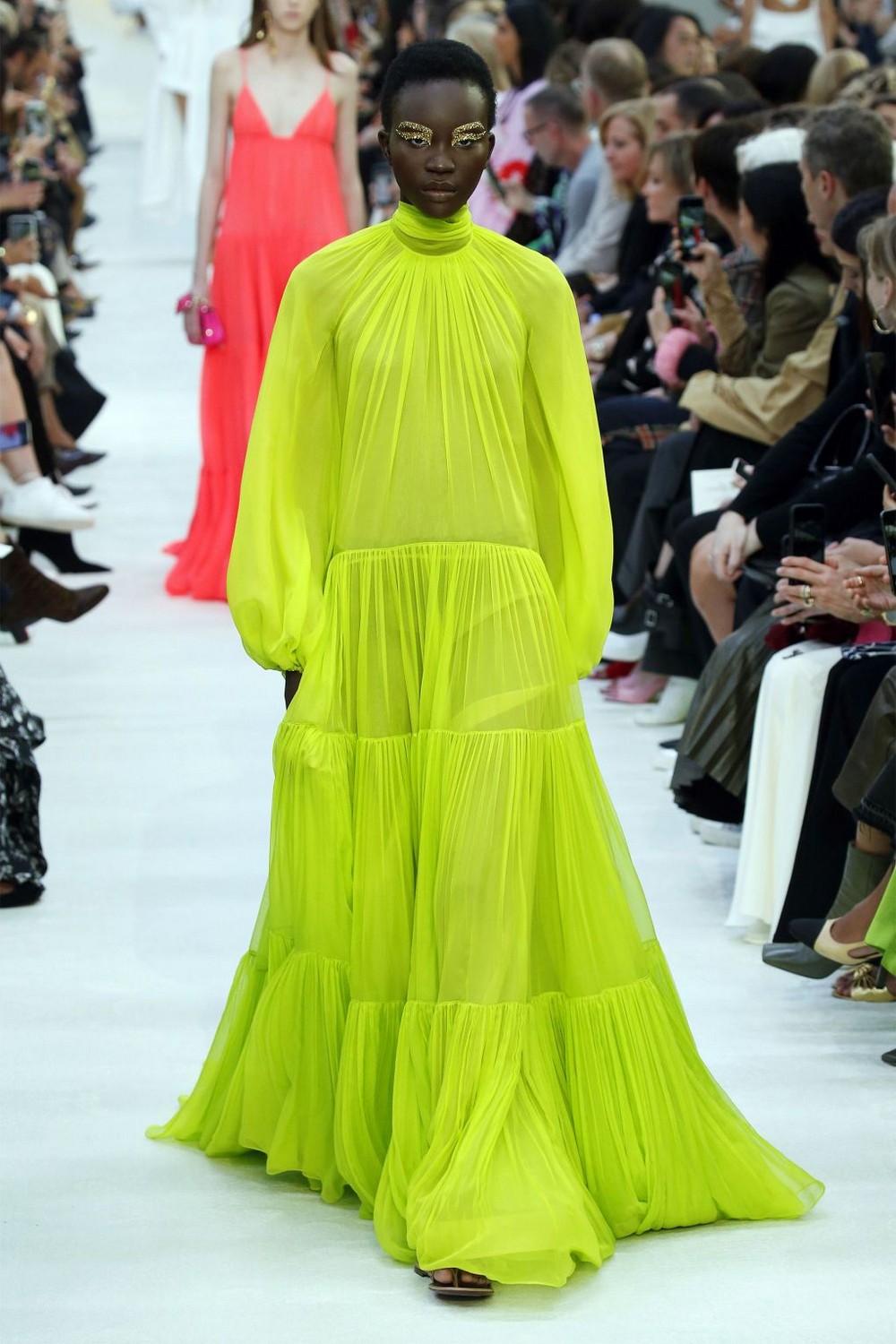 Image credit to Estrop/Getty Images
"I Like to see everything in neon," as Lana Del Rey justly points out in her track "F*** it I Love You" and most of the fashion industry certainly agrees with her. This compelling tone will be making waves, so expect to see maxi dresses in green neon, among other fluorescent colors. Above, you can see a runway look by the renowned designer, Valentino.
#5 – Polka Dots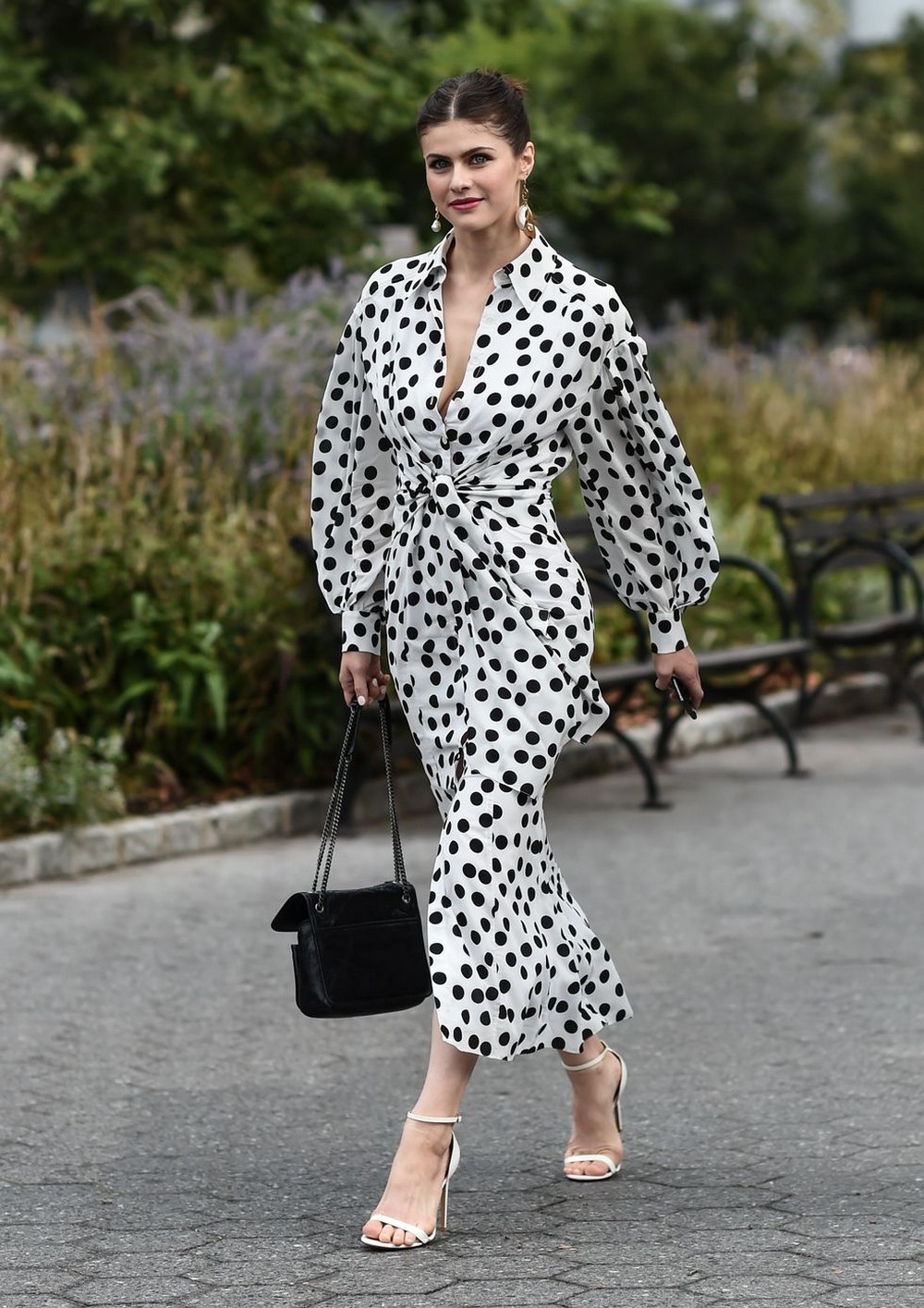 Image credit to Daniel Zuchnik/Getty Images
Throughout the latest fashion weeks, this print-like trend definitely made a comeback, after a few seasons of absence. When it comes to polka dots that are various options to choose from that vary in shape, size, and even color. In the image depicted above, you can see actress Alexandra Daddario casually wearing an outstanding Carolina Herrera dress.
#6 – Spring Leather
Image credit to Victor Virgile/Getty Images
Whether in fashion or interior design, leather will always be one of the most sought-after materials due to its flexibility. In the New York and Paris spring runway shows, spring leather could literally be spotted everywhere.
#7 – Tiered Fashion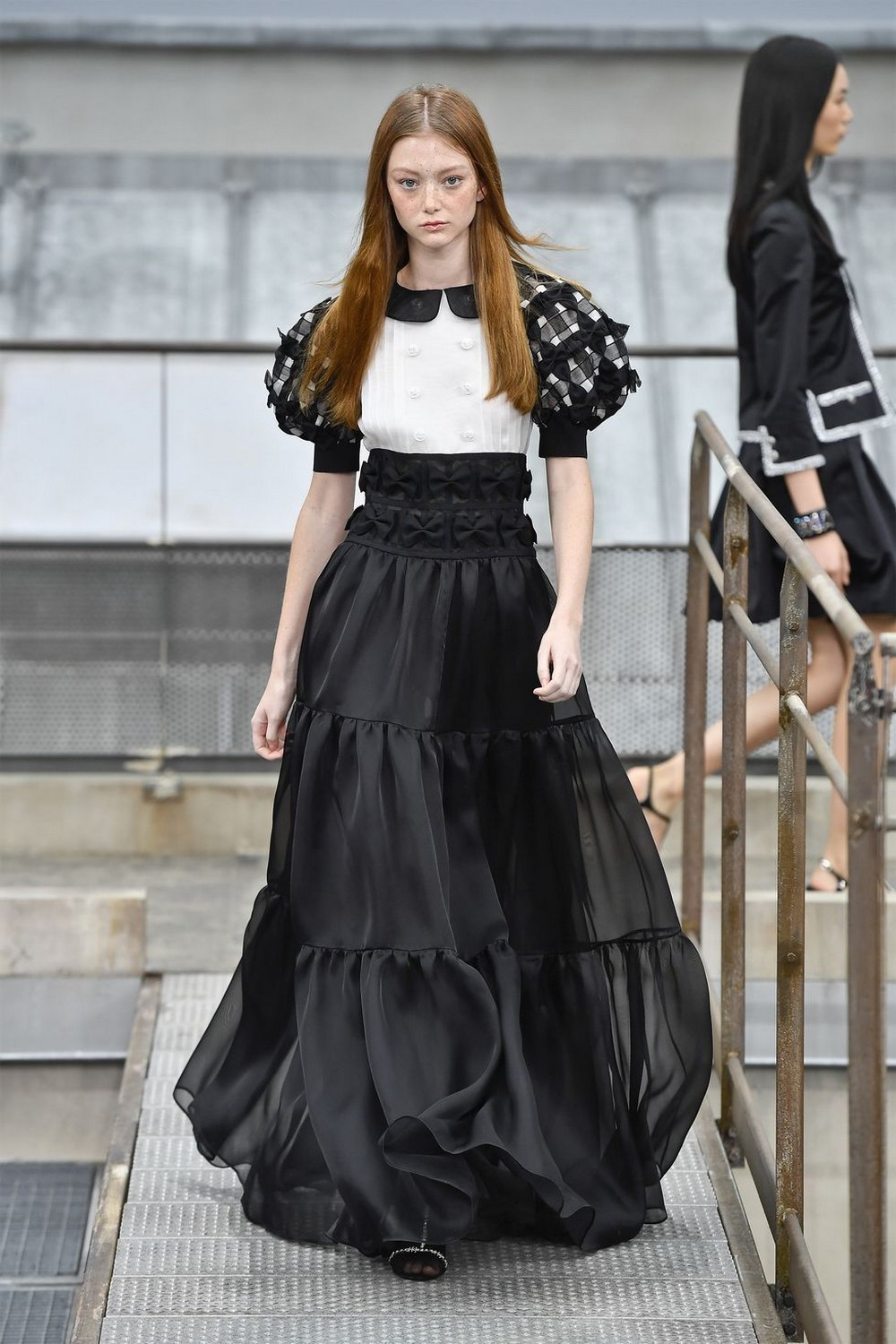 Image credit to Victor Virgile/Getty Images
There's nothing more fabulous than tiered dresses and the versatile of these pieces is undeniable. They offer volume, high drama and the possibility to twirl like no other and easily become the center of attention. For instance, take a look at how unique is the tiered maxi skirt by Chanel in black and white tones.
#8 – Tropical Prints
Photo by Jacopo Raule/Getty Images
Jennifer Lopez walks the runway at the Versace show during the Milan Fashion Week Spring/Summer 2020 on September 20, 2019, in Milan, Italy.
During the spring/summer 2020 runway show, one of the best highlights was without a doubt the remarkable closing of the show where Jennifer Lopez completely stole the show wearing a Versace reinterpretation of her iconic Grammy's dress. The remarkable dress highlights green tropical accents that left everyone craving for me. For this year, nature and fashion will be together as one as many can expect to see palm prints or hibiscus florals everywhere!