Montblanc Extreme 3.0 Collection
Image: Montblanc
The revival of foreign travel fostered urban exploration, job adventures, and travel lifestyles. This summer, Montblanc's leather line returns with an upgraded design that features a fresh texture on new stylish and useful accessories. The Montblanc Extreme 3.0 series was created to meet the needs of today's active and fast-paced lifestyle, as well as extended excursions away from home. With the introduction of the scratch-resistant pattern and secure lock closing, the German luxury goods manufacturer pushed the frontiers of technological innovation to attain new heights of durability and performance.
Textured Finish & Distinctive Pattern
Montblanc's leather theme was inspired by graphic pictures developed by Grete Gross in the 1920s. The mathematical and aesthetic elements were heavily influenced by the Bauhaus movement of the period. These motifs are debossed on the surface of leather products at a bigger scale in the new Montblanc Extreme 3.0 line for a renewed but outstanding appearance. The popular color option for business professionals, styled in contrasting tonal hues of black, emphasizes the luster of the patterns and creates a sleek appeal.
Image: Montblanc
Efficient And Safe
Montblanc's current collection includes leather items in a variety of forms and sizes for individuals who appreciate adventure. The leather parts are selected in distinctive Montblanc Black and a British Green, combined with black metal fittings and supplemented with an innovative M LOCK 4810 closing inspired by climbing hardware in a dramatic black. The lock closure is precisely designed for a secure closure but yet allows for an easy opening when necessary. The Montblanc Extreme 3.0 series not only has a sleek design, but it also has time-saving functions that most businessmen would like to have.
Image: Montblanc
Made Simple For Short-Term Travel
Montblanc's leather accessory heritage has been updated for today's current job requirements. The bold and streamlined design of its Extreme 3.0 collection supports Montblanc's tradition of sleek and clean designs, connecting to the lifestyle of the new generation of consumers — functionality is not complicated with multiple zips or flaps, so it takes little effort to keep or reach for valuables. Montblanc has become synonymous with active urban travel as a result of its dynamic and improved athletic design, which was created for those who like a streamlined accessory to fit their fuss-free urban work style.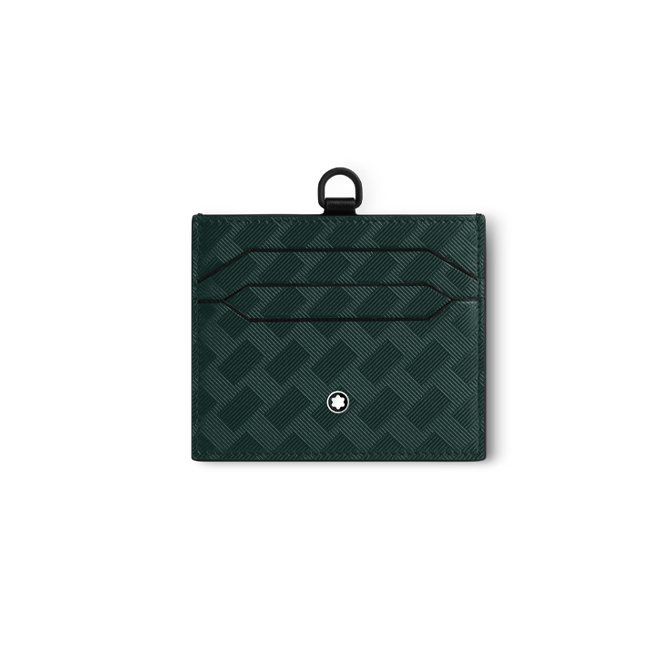 Image: Montblanc
Business Travel Essentials
The line includes a backpack, duffel, sling bag, laptop case, wallet with wireless earbud pocket, and smartphone pouch, all of which provide consumers convenient access while keeping contents properly organized and safe on business travels. They are great for a short-term journey because they include all of the necessities. Although frequent travel causes some wear and tear, the Montblanc Extreme 3.0 collection guarantees that these uncertainties are minimized by its durability and performance.
Image: Montblanc
While new advancements may accompany changing work environments, the essential need for convenient but functional equipment will stay constant. Through material science and pushing the boundaries for usefulness without sacrificing on style, Montblanc's Extreme 3.0 line satisfies the demands of every man from their everyday commute to long-haul business excursions.