Met Gala 2019 Red Carpet – The Best Dressed
Met Gala 2019 Red Carpet (or should we say pink?) has brought us, as always happens during this event, some of the craziest looks in the world of fashion. Let's take a look at some of the finest!
The Met Gala or Met Ball as it is also known is an annual fundraising event for the benefit of theMetropolitan Museum of Arts Costume Institute. Each year the gala follows a theme that matches the exhibition held in the institute for that specific year, last year, for example, the theme was Heavenly Bodies: Fashion and the Catholic Imagination.
This year the exhibition theme is centered around the theme Camp: Notes on Fashion, which consists of an homage to Camp Style, but what is this style? Camp is a style which regards something as appealing because of its bad taste and irony and brought some of the most eccentric looks the Met Gala has ever seen.
Let's take a look!
Following the philosophy behind the style, which is based on something so incredible that is almost unbelievable, Lady Gaga had a change of outfit four times, with her final look being just lingerie.
With an outfit that was inspired by crystal chandeliers, Katy Perry wore a Moschino dress that was adorned with chandeliers, yes you read that right, a chandelier dress! It wouldn't fall into best dressed it the theme was different, but considering what Camp philosophy is about and that this is extremely extravagant we just had to include it.
One of the main looks in the style defined as Camp is feathers! Which of course didn't go unnoticed by many celebrities that chose to rock this feature. Such is the case of Kendall Jenner and her sister Kylie, both wearing bright gowns embellished with feathers.
Another common choice among celebrities was metallics. Gigi Hadid chose both a metallic gown and a headpiece. The different looks and styles show us how the interpretation of the theme goes a long way.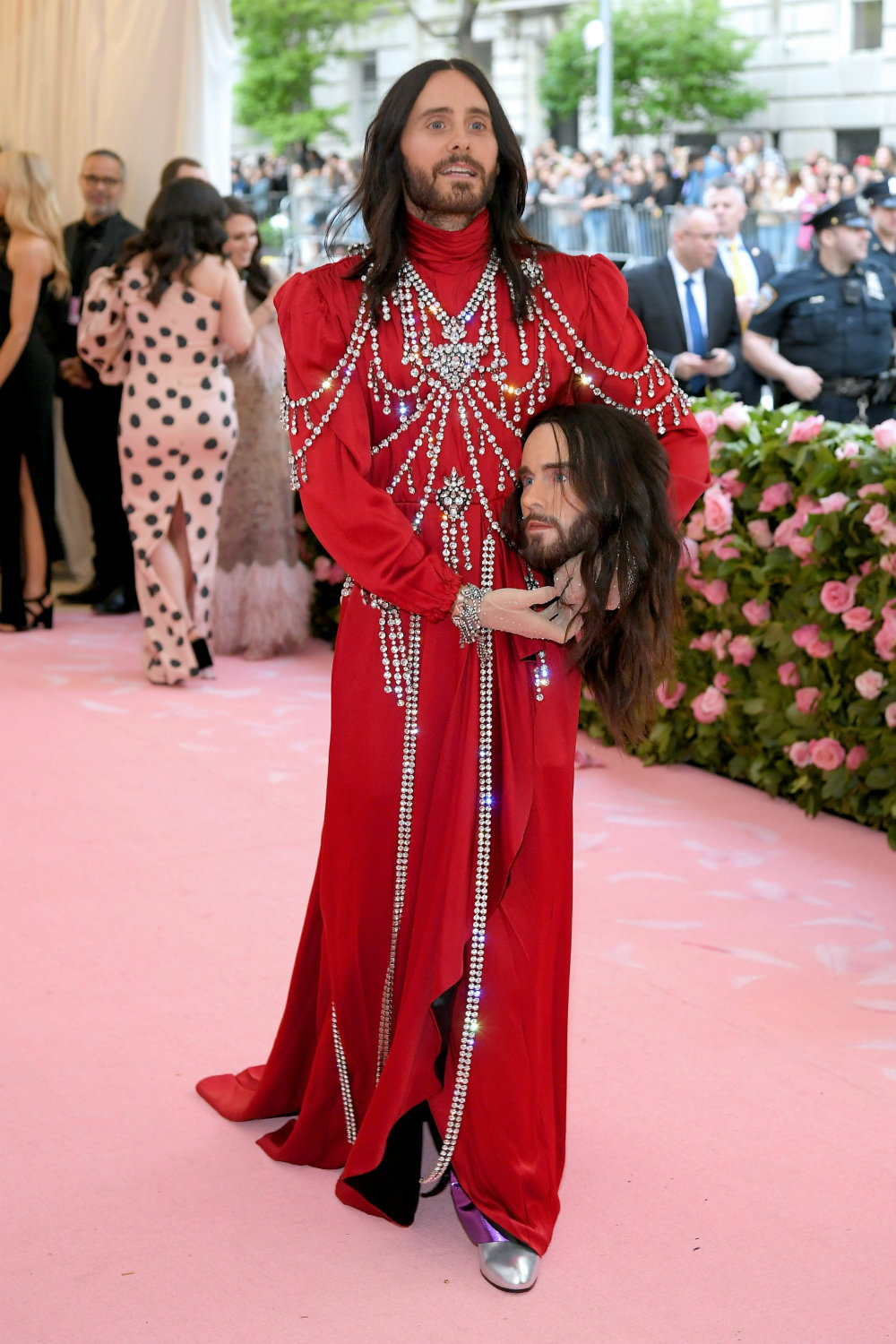 Jared Leto, wearing Gucci, arrived at the event with a replica of his head under his arm. Something that we definitely weren't expecting and falls into the philosophy of Camp. The singer wore one of the most iconic looks from this year's Met Gala.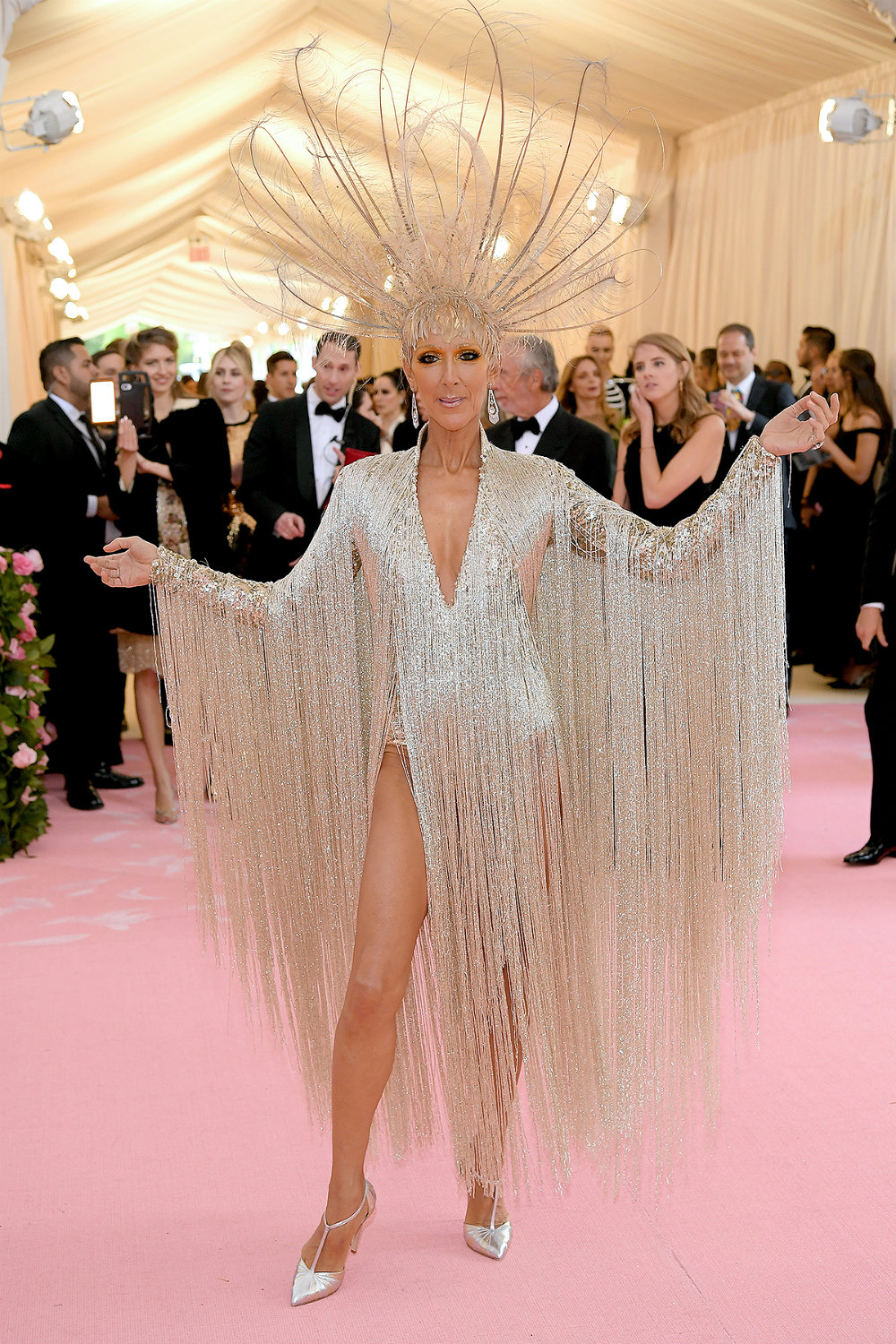 Céline Dion, with an Oscar de la Renta ensemble, was also one of the most iconic looks of the evening, joining both metallics and feathers in the same look.