Mercedes-Benz Introduces New Concept Car Inspired by the Avatar Film
The highly esteemed car manufactured, Mercedes-Benz is revolutionizing the industry once again, and this time, it is because of a stunning vehicle inspired by the popular James Cameron-directed Avatar movie series and its Pandora universe. VISION AVTR was first introduced at CES 2020, the global stage for innovation, as an advanced concept for mobility in the distant future.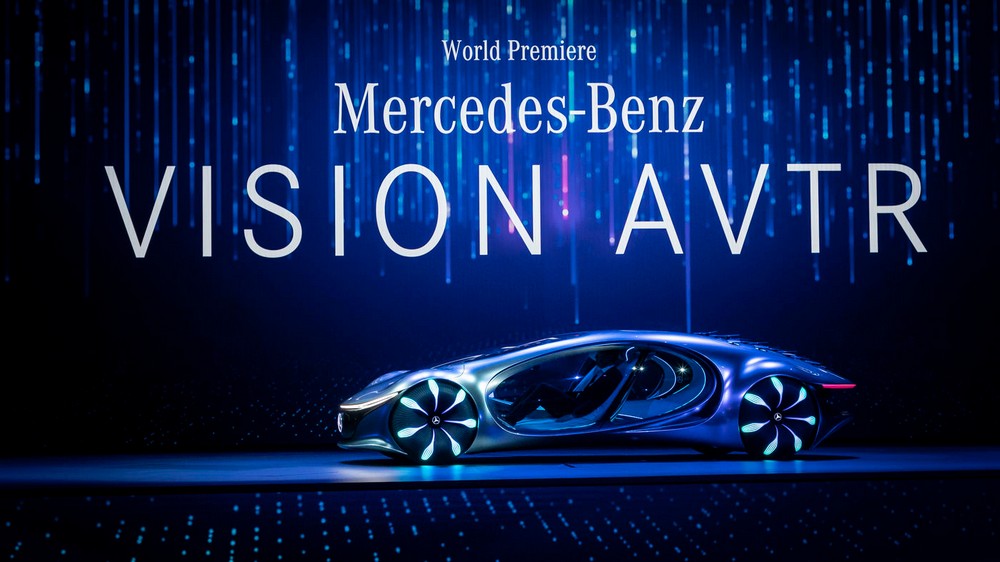 Image credit to designboom
This cutting-edge design comes a way to explore the relationship between the human, the machine and mother nature. It features an organic form with a stretched one-bow design and its exterior is further enhanced by silver tones.
Image credit to Mercedes-Benz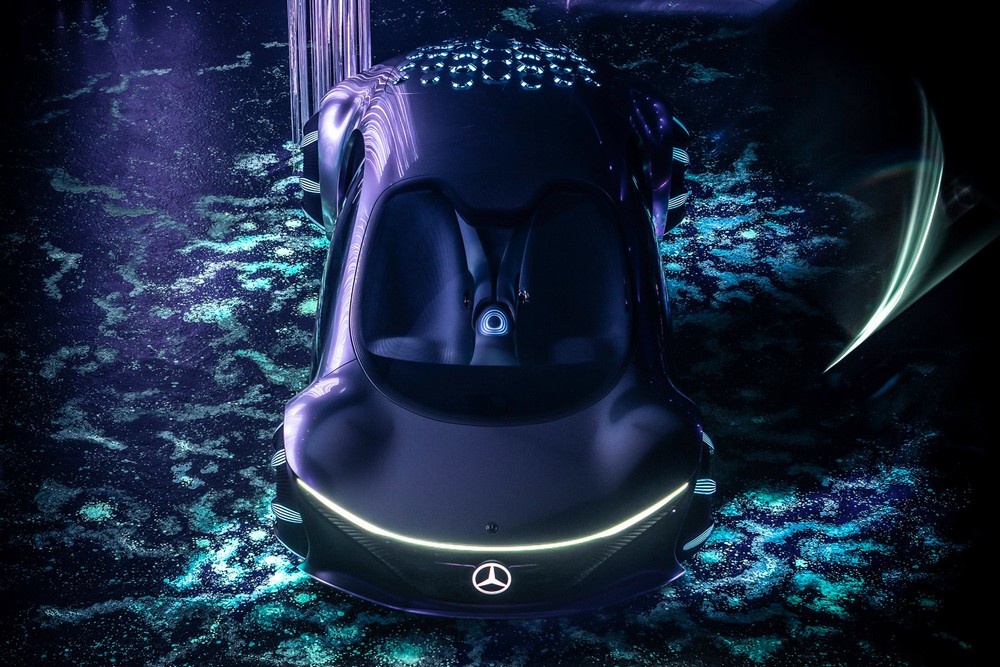 Image credit to Mercedes-Benz
Furthermore, the design of VISION AVTR is all about showcase the intelligence of nature, take, for example, the ultra-modern spherical wheels that highlight outstanding blue light features, which are a reference to Avatar's tree of souls. Courtesy of such features, the car is able to move sideways by 30 degrees. In the car's rear, one can also spot 33 bionic flaps that take the resemblance of reptile scales.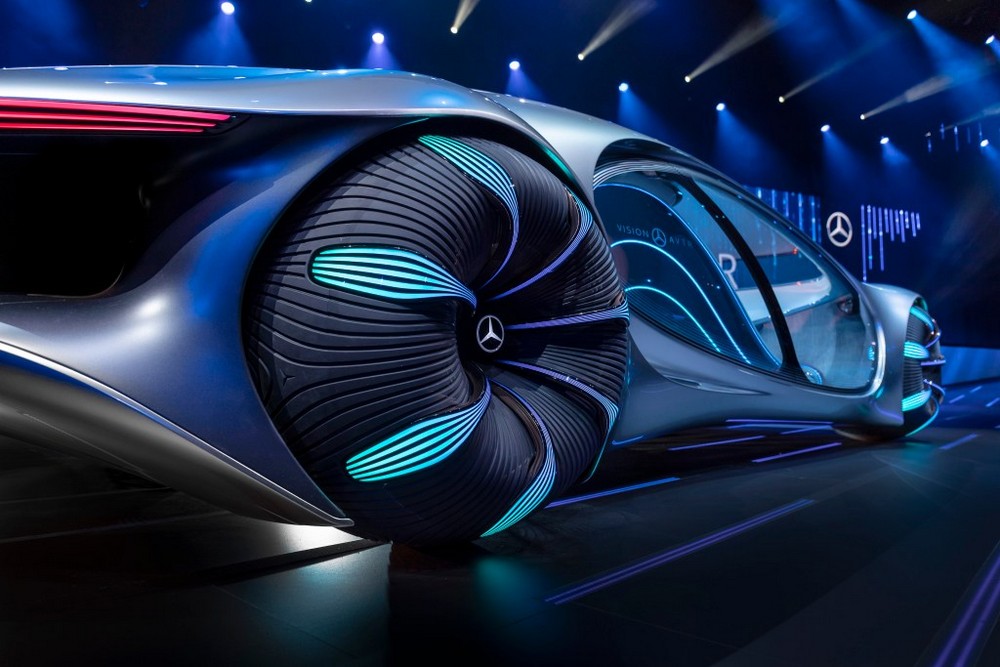 Image credit to designboom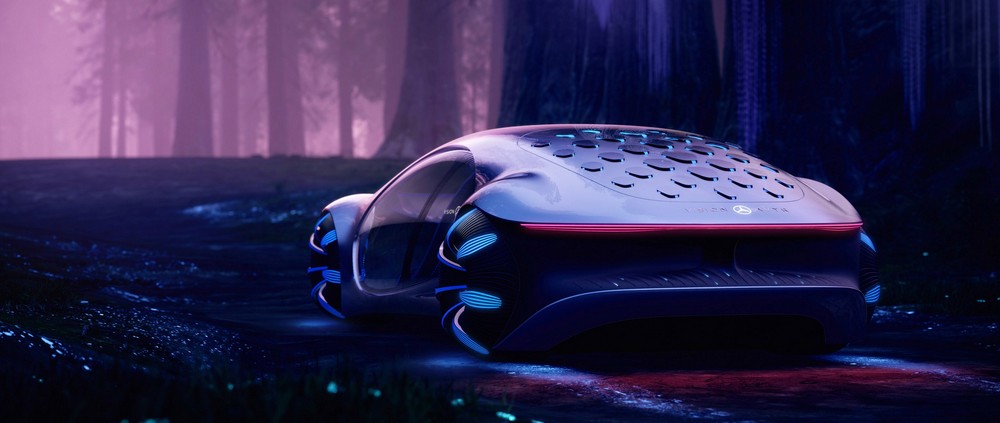 Image credit to Mercedes-Benz
Once a passenger gets on board, the car actually functions as a symbiotic organism. Human and machine merge together due to a multi-functional intuitive control features that immediately start working as soon as it identifies human-like activities.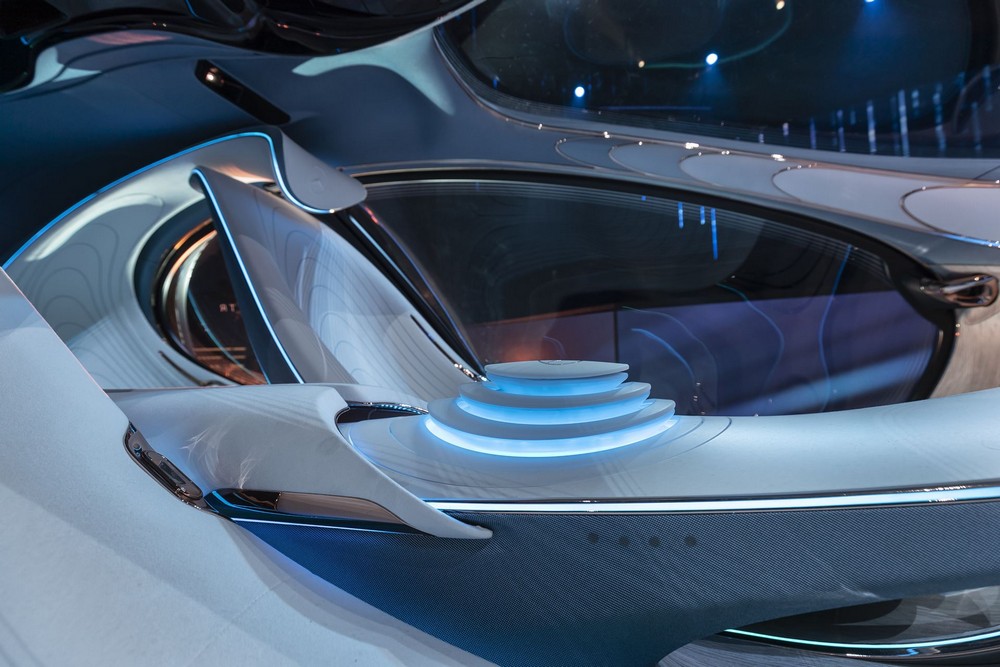 Image credit to designboom
In this exceedingly futuristic car, sustainability and high technology come together beautifully. In regards to interior design, this concept highlights floral and woven features that contrast perfectly with rose gold accents. Vegan DINAMICA leather was the material chosen to upholster the seats while the flooring of the car is made of Karuun wood.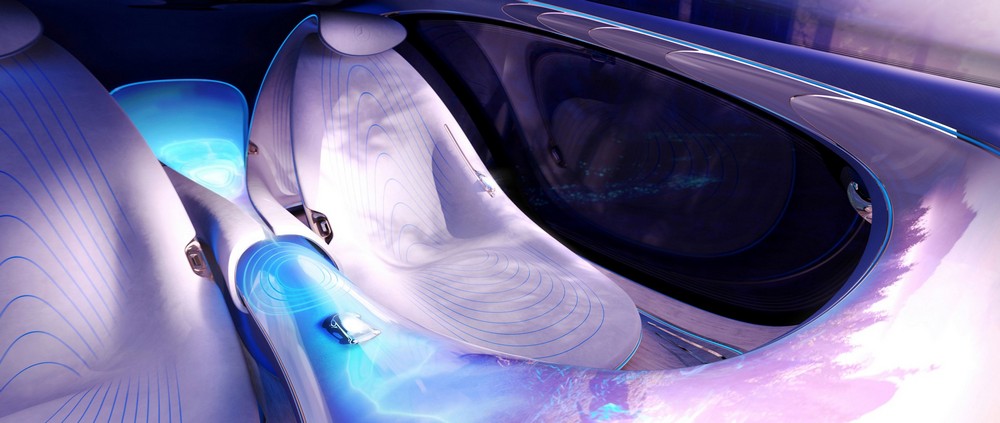 Image credit to Mercedes-Benz
Another innovative feature of VISION AVTR is its organic battery technology which is found on graphene-based organic cell chemistry. The battery is made of 100% recyclable materials, granting it a more eco-friendly character. In regards to performance, this efficient machine was built with electric motors and has the capacity of around 110 kWh and an electric range of more than 700km.
Sources: Mercedes Benz | designboom