Marriott International Will Open Its First Africa Luxury Safari Lodge In 2023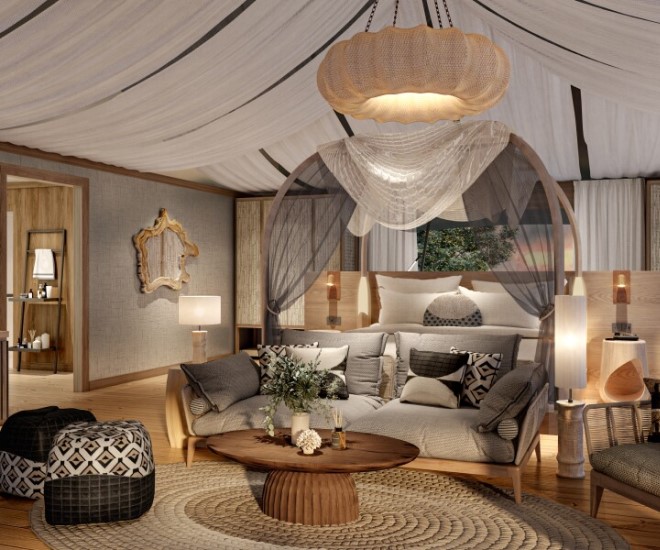 Render of the Junior Suite Tent Bedroom. Image: Marriott International
On March 22, 2022, Marriott International announced a partnership with Baraka Lodges LTD. to open Africa's first premium safari resort. The JW Marriott Masai Mara Lodge will be located within the Masai Mara National Reserve, which is one of Africa's most famous animal conservation and wilderness areas. The lodge's outstanding position, on the outskirts of the reserve and overlooking the notable banks of the River Talek, will provide a notably elevated camp atmosphere, from the plentiful animals to vast plains and magnificent panoramas.
"This historic endeavor is in response to travelers' increased need for immersive options that allow them to engage more deeply with their chosen place". "JW Marriott encourages guests to be conscious and present, which lends itself wonderfully to meaningful safari experiences", said Jerome Briet, Marriott International's Chief Development Officer for Europe, the Middle East, and Africa. Briet described the signing of the lodge as a watershed moment in Marriott International's expansion in Africa, as the international corporation joins the luxury safari category.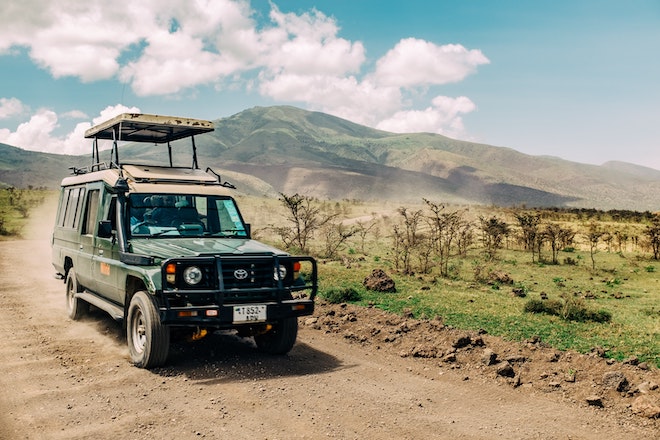 Image: Ashim D'Silva/Unsplash
The opulent and beautiful hideaway plans to welcome visitors in 2023, providing a sophisticated, one-of-a-kind experience. The Marriott lodge's plans call for twenty individual tents, including "one presidential canvas-topped pavilion and two interconnected canopied suites", each with its own private terrace overlooking the river. The communal areas will include a restaurant, lounge bar, spa, and a big outdoor patio with fire pits where traditional Masai dance performances will take place. Guests will also get the opportunity to see the "Big Five", which include lions, leopards, buffalos, rhinoceros, and elephants in Masai Mara.
Render of the Lounge & Bar. Image: Marriott International
According to Bruce Rohr, Vice President and Brand Leader of Marriott International, the Kenyan national reserve is the ideal getaway for the mind, body, and soul, with the JW Marriott brand anchored on mindfulness. "The JW Marriott Masai Mara Lodge will provide visitors with a luxury setting in which to create once-in-a-lifetime moments while connecting with nature and wildlife like never before". We are thrilled that the JW Marriott brand will be inviting adventurers, especially families, to this breathtaking region of the globe".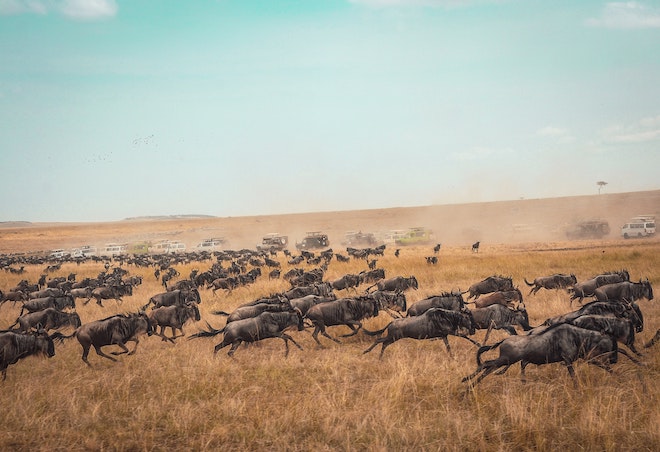 Image: Harshil Gudka/Unsplash
Kristina Zanic, a well-known figure in interior design in Asia and the Middle East, will be in charge of the interiors. Guests may anticipate a true feeling of location via beautiful design and architecture to recognize the stunning sceneries. In Africa, Marriott International now operates more than 120 hotels. The JW Marriott Masai Mara Lodge will be included to Marriott Bonvoy's growing network of 8,000 properties worldwide.