LVMH's Luxury Fashion Strategy In Asia
Image: Louis Vuitton
Luxury fashion houses are not new to presenting their fashion catwalk shows in Asia. LVMH, the world's largest luxury business, had previously made presentations in towns around the area in recent months. While previous presentations were often spin-offs of the original events, the choice to re-show in Asian locations demonstrates the strategic relevance of interacting with customers in this region of the world.
In its most recent financial report for the first quarter, LVMH announced stronger-than-expected revenue growth of €18 billion, a 29% rise over the same period last year. When the data are broken down, revenue from Asia (excluding Japan) increased by 8%. Overall, the rest of Asia will account for 35% of the Paris-based company's overall revenue in 2021. Only growing by 8% is a concerning indicator, and LVMH is committed to increase sales through aggressive involvement with the region.
LVMH group businesses have spent greater resources to Asia in the last year, organizing fashion events in important capital cities. Dior re-showcased their Fall 2021 show in Shanghai as a guest of honor at Shanghai Fashion Week last April. Louis Vuitton staged its spin-off womenswear presentation in Singapore last March, marking the return of physical displays. In addition, Louis Vuitton had their Fall/Winter 2022 spin-off in Bangkok a week ago. Aside from its Fashion & Leather section, jewelry companies like as Bvlgari and Tiffany & Co. had displays to interact with local customers.
The reason why LVMH prioritizes Asia is simple: it is the fastest expanding area in terms of GDP. According to The Financial Times, "GDP will expand faster in Asia than in the Americas and Europe during the next two years, cementing Asia's position as the largest and fastest-growing economic bloc." By 2023, its GDP is predicted to rise from US$33 trillion to US$39 trillion. This implies that when the economy grows, the income of its residents rises, creating a pool of mass customers with the resources to purchase luxury products.
Backstage at the Louis Vuitton Fall/Winter 2022 spin-off show in Bangkok. Image: Louis Vuitton
Furthermore, expensive products have always been considered a status symbol, and this mindset persists in Asian countries. Companies like LVMH capitalize on this phenomena by ensuring that their presence is felt throughout through regular contact. Many people have expressed their belief that the world has entered a "Asian Century," which boosts Asia's strategic relevance.
As Asia's key development engine, China has been designated as the principal market for brands to target. Because luxury products have a high income elasticity of demand, the country's double-digit economic growth is a huge windfall for LVMH. In other words, when people's wealth grows, they will purchase more luxury items. With the prevalence of social media as a forum to display one's affluence, possessing a Dior Saddle Bag becomes a need.
Jung Ho-Yeon. Image: Louis Vuitton
Recognizing the market's potential, LVMH companies have also opted to employ additional Asian ambassadors. South Korean boyband BTS is a worldwide ambassador for Louis Vuitton, with tennis player Naomi Osaka and Squid Game's Jung Ho-Yeon. While Dior named Jisoo of the girl group Blackpink as its worldwide ambassador, her fellow group members Lisa represents Celine and Rosè represents Tiffany & Co. The varied representatives are to galvanize further support for its products, and results have emerged, particularly in the Fashion & Leather business, which expanded by 30% in Q1, indicating that LVMH's strategy of capitalizing on the celebrity of these Asian superstars has worked to its benefit.
However, while China remains one of the primary markets for LVMH, there is a need to decouple from the Chinese market. Earlier this year, the Chinese government ordered a lockdown in many major cities, including Beijing, Shanghai, and Shenzhen, in order to implement a zero-Covid policy. Many retailers, including premium labels owned by the LVMH group, had to close. Perhaps it was to expand its sales channels that two events were held in Southeast Asia. ASEAN economies remain bullish, with growth expected to reach 7%, according to an Asian Development Bank prediction.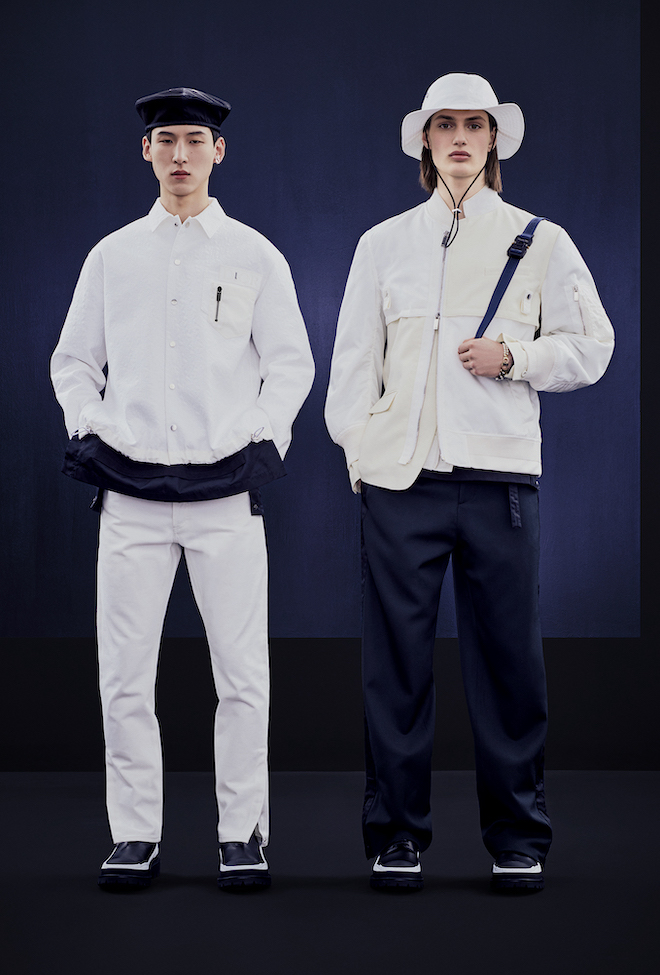 Image: Dior
Southeast Asia is brimming with opportunities. In terms of income growth, the area is one of the fastest expanding in the globe, and its youngsters are leading the charge in consumer spending on luxury items. Brands in the LVMH group are still popular among ASEAN's expanding young spenders, which might be ascribed to the previously stated pop culture impact.
LVMH's Asian approach is straightforward. It is emphasizing engagement with the region, but its commercial decisions are not based on a blanket approach. The company is aware of its over-reliance on the Chinese market and is working to mitigate potential future consequences through diversification. Its strongholds in Japan and South Korea have shown some dividends, and it is expanding its efforts in Southeast Asia. "Don't put all your eggs in one basket," as the adage goes.