Luxury Arctic Circle Hotels For a Winter Escape
Looking for the ultimate vacation above the arctic circle? Take a look at these luxury arctic circle hotels and get ready for a lifetime's adventure!
Cold that chills your bones, perpetual darkness, and remote locations where silence seems to last forever might not be what everyone looks for in a vacation. However, these design hotels tucked away in one of the most unwelcoming places on earth will change your mind. These incredible properties defy the area's elements with weather resilient materials and cozy interior that will ensure your experience in these icy lands is truly a once-in-a-lifetime one.
Ready? Let's take a look.
Lapland, Finland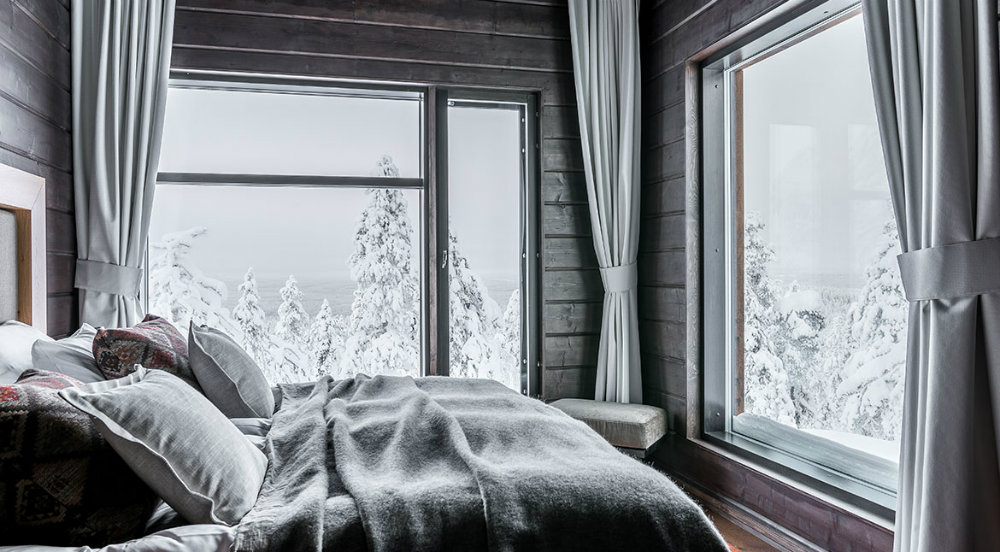 Designed by a local architect who drew inspiration from the traditional shelters built by Northern Scandinavia's natives, this exclusive and remote property is what dreams are made of! It sits on a real-life winter wonderland and the property includes 300 hectares of private woodlands.  And the interiors are as luxurious and well-equipped as one can expect a five-star hotel to be.
North Pole
The ultimate polar experience has to be staying in an igloo on the North Pole. Regarded as the northernmost hotel in the world, the igloos are actually mobile heated pods entirely made of glass (that is extreme-weather-resistant of course). With its entire glass structure, guests will be able to sleep under the Northern lights.
Fleinvær, Norway
Located on the Fleinvær Archipelago in Norway where there isn't much to do, the Arctic Hideway is a collection of ten structures where relaxation is the main principle. The mini-village is composed of 4 luxury cabins and five social spaces and the ideal location for a retreat! The views in this area are as breath-taking as you might expect and Northern lights are also a possibility.
Bardu, Norway
Joining the best the Arctic has to offer – beautiful landscapes and unique wildlife, this exclusive resort will allow you to experience living amongst wolves. All rooms are on the ground floor which allows guests to observe the local wolf pack. A stay in this wonderful place includes transportation, meals prepared by a private chef and activities with the wolves, which are taken care of by the property's animal keeper.
Lapland, Finland
This resort offers the ultimate cozy chalets in the Arctic! Hybrids between traditional log cabins and glass igloos, the cozy dwellings are facing north, strategically placed so guests can catch a glimpse of the Northern Lights while in the comfort of a luxury cabin! The resort is open year-round and offers plenty of activities, including nearby hiking trails, massages, spa treatments and of course a sauna. It's definitely one of the best luxury Arctic Circle hotels!