Is Wet n Wild Really Selling in China and No Longer Cruelty Free?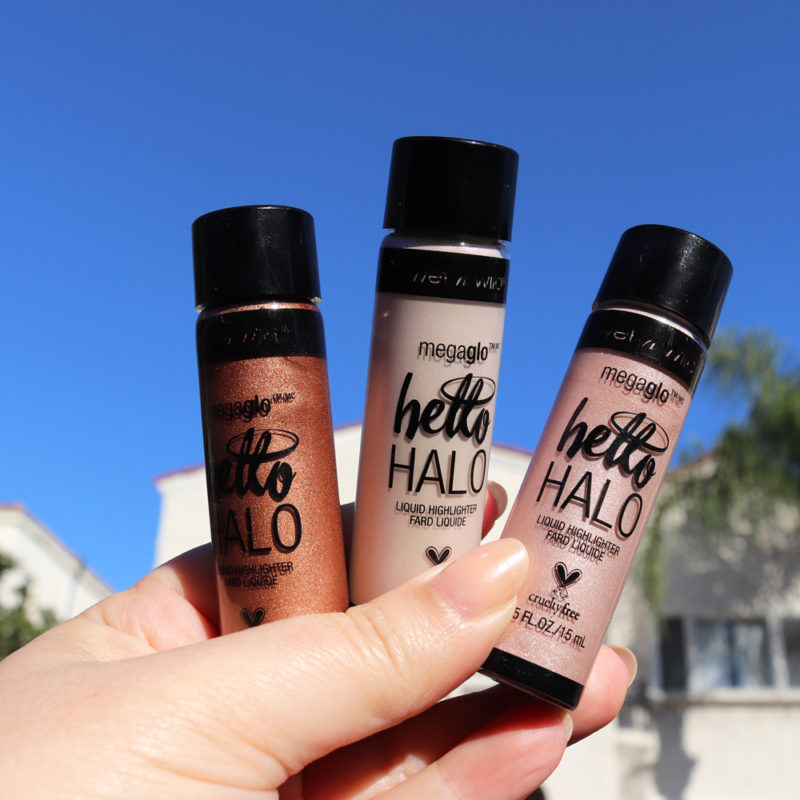 Is Wet n Wild no longer cruelty free?
Fellow cruelty free blogger, Cruelty Free Kitty, recently broke the devastating news that Wet n Wild is selling in Watsons drugstores in China.
I was shocked to hear this,
but I wanted to wait until I had all of the facts before posting this article.
I try not to react, and to use all of my resources to get the facts before
reporting on something as serious as this.
So What's Going on with Wet N Wild and China?
Wet n Wild initially said they were not selling in China. Were they lying or was this a case of the left hand not knowing what the right hand was doing? Perhaps the social media and customer service teams weren't made aware? Either way, it does look shady.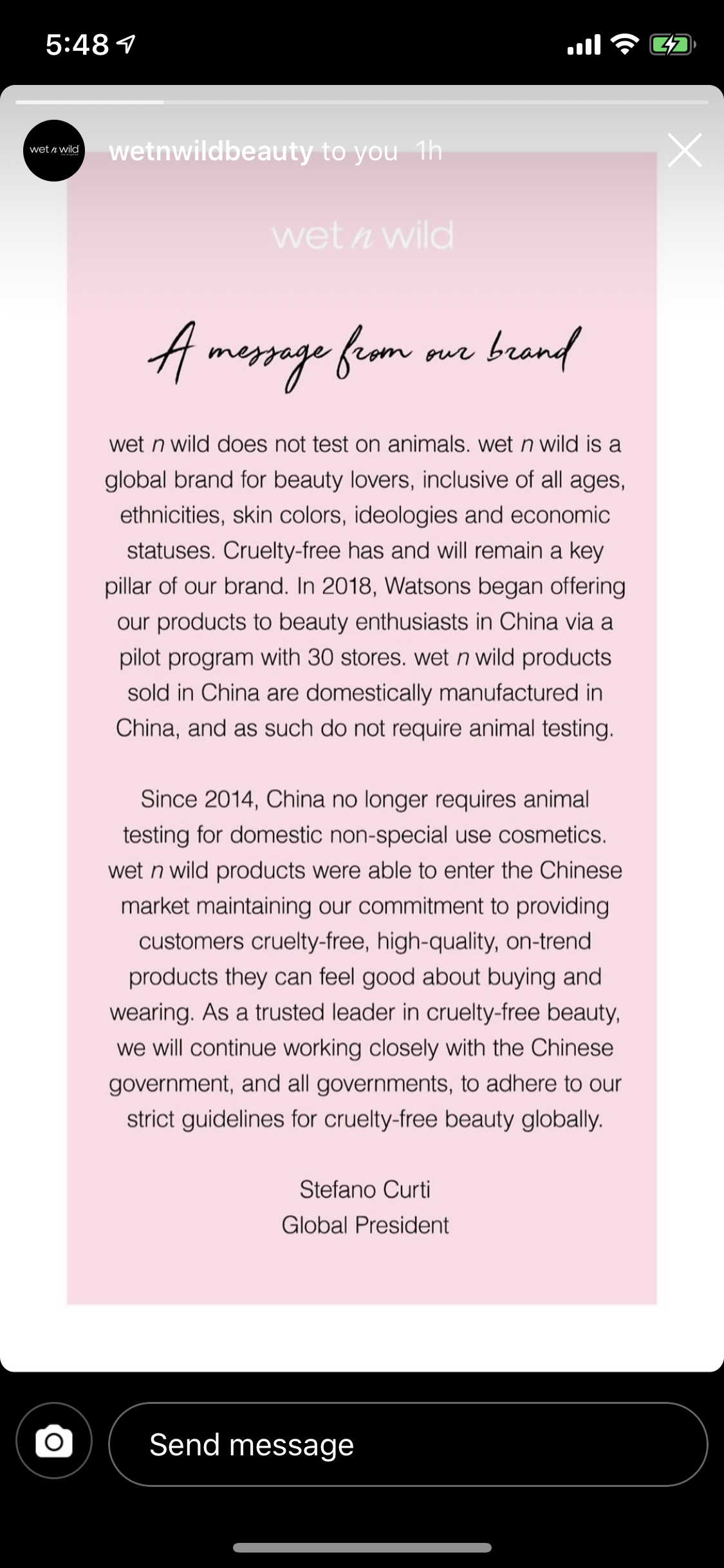 Yesterday, Wet n Wild sent out a statement saying that they'd been selling in China as part of a pilot program and were exempt from animal testing. I don't have any info on this so-called pilot program, but Leaping Bunny confirmed that they are not part of THEIR pilot program. I reached out to Wet n Wild, and they sent me the statement above. I followed up to ask about post market testing and haven't received any word. If they respond, I will update here.
Wet n Wild and Pre-Market Testing in China
To avoid PRE-market testing, there are a lot of hoops to jump through. Wet n Wild would have to have their own manufacturing facility IN China. They can't use any special-use ingredients, and they can only sell in certain provinces. Or they COULD sell exclusively online via e-commerce (which is what Elf is doing but not what Wet 'n Wild is doing).
Wet n Wild and Post Market Testing in China
But even then, you're not
exempt from POST market testing. Chinese officials can literally pull items off
shelves and don't need a brand's permission to do it. They don't even have to
TELL the brand. It is documented but often months after it actually happens.
Does Post Market Testing in China Still Involve Animals?
Recently, Cruelty Free International put out a press release that basically said post market testing has been drastically reduced and routine post market surveillance no longer involves animals. But then Humane Society International tweeted a series of statements saying animals are still involved when a customer submits a complaint about a product to the government.
"The headline is misleading, it's encouraging but not yet a guarantee that no animal testing will ever again happen post-market, and pre-market animal testing for imported cosmetics remains as before. So what's changed? China recently released for the first time its post-market testing plan, & it reveals that no animal tests are listed for routine post-market surveillance. However, in the case of non-routine tests, eg: a consumer complaint about a product, unless/until authorities accept modern non-animal eye/skin irritation tests, & invest in local infrastructure to use such tests, animal testing could still be the default. Pre-market cosmetic animal testing in China for foreign imports and special-use products, remains unchanged." – Humane Society International tweets
Why Did Wet n Wild Lose Their Leaping Bunny Certification?
Another important issue is that Markwins (Wet n Wild's parent company) used to be Leaping Bunny certified, but they are no longer because they did not recommit. Does this automatically mean they aren't cruelty free? No. I can't pretend to understand the motivations of the brand for doing that. It could be bad, but there's no certainty. Other brands have left Leaping Bunny and all signs point to them still being cruelty free (like Urban Decay for example).
So, I think you can see
that there is a lot of "he said, she said" when it comes to these things.
Cruelty free bloggers don't always agree. Even animal rights organizations who
are "on the ground" in China don't seem to agree on everything. This is not a
black and white issue by any stretch of the imagination.
Is Wet n Wild Cruelty Free? Bottom Line.
Ultimately, I am upset at the lack of transparency. If Wet n Wild truly wanted to enter the Chinese market without animal testing, they should have let their customers know. Is it possible that they can sell in China without ever testing on one animal? Do they have some type of agreement with the government to avoid post market testing? I've reached out to them again for comment, but they are silent. Could Wet n Wild sell in China for years without having someone complain, which means no animal tests? Possibly. But it's NOT certain, and for that reason, I am (sadly) removing them from my cruelty free list.
Source: mybeautybunny