How To Stay On Budget While Enjoying Thailand's Natural Beauty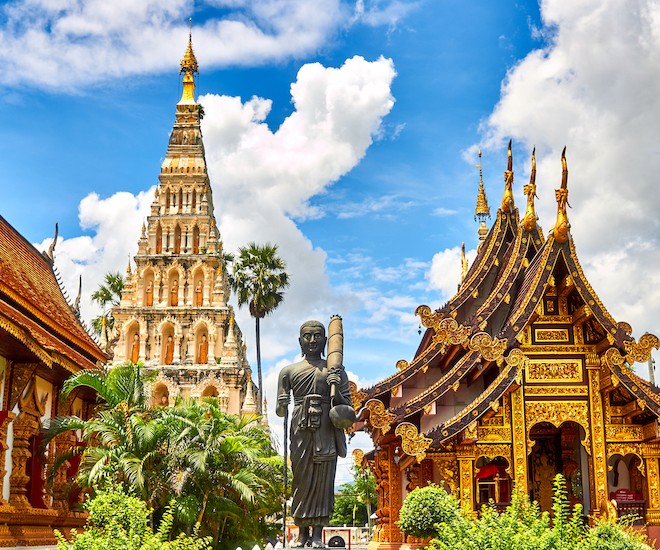 Image: Unsplash
You're probably wondering how much it'll cost you if you've never been to Thailand before. Some say it's a budget-friendly destination, while others say it's prohibitively expensive. The truth is that it all depends on the individual and the nature of the trip. You can travel to Bangkok on a shoestring budget and visit all of the cool areas there, or you can spend a lot of money but miss out on many attractions, or you can spend a lot of money but have a luxurious trip. If you want to have a luxurious vacation without breaking the bank, you'll need to do a lot of planning. Here are a few suggestions to help you stay on budget while enjoying Thailand's natural beauty.
Thailand's Regional Cuisine
When planning a trip, you'll notice that food consumes a significant portion of the budget that could be spent on something else. It can be costly to eat at upscale restaurants all of the time while traveling. Instead, sample some of the local cuisine. You're on vacation to enjoy and learn about a new culture, and you won't be able to do so unless you sample the local cuisine. Restaurants on well-known streets are designed to appeal to tourists and are therefore relatively costly. Avoid restaurants on main streets and near tourist attractions if you want to avoid these establishments. Get recommendations from the locals if you're looking for a luxurious experience.
Select Your Lodging And Travel In Style
You might be tempted to book the most luxurious hotel based on the pictures, or you might book based on the prices you can afford when booking online. This strategy, on the other hand, may cause you to miss out on luxurious opportunities that you could easily afford. Thailand, for example, is home to some of the world's most opulent hotels and resorts. You will undoubtedly enjoy the best of everything Thailand has to offer if you rent a luxury yacht from an agency and book luxury accommodations. All you need to do is talk to someone who is familiar with the country and knows where to look for good deals. By doing so, you will be able to receive VIP treatment wherever you go while also saving money.
Select The Appropriate Activities
Image: Unsplash
In Thailand, there are endless activities, sightseeing, and attractions, and if you don't plan ahead of time, you could miss out on a lot of fun. First, figure out what activities you want to do. Do you want to spend some quality time on the beach? Do you want to visit all of the well-known attractions? Are you interested in the country's history? Or do you want to get to know the locals while exploring the city? Once you've decided what you're looking for, you can begin selecting your preferred activities.
It is not impossible to have a luxurious trip to Thailand while staying on a budget. All it takes is a little forethought. When you plan your trip ahead of time, you'll be able to compare hotel and restaurant prices, read reviews, and find the activity that interests you the most. You'll also be able to determine what's worthwhile and what's not. Find the cities you want to visit and make plans for your stay and budget.