Game of Thrones Destinations To Travel To This Year
Can you imagine traveling to one of the many Game of Thrones Destinations? Or staying in a castle that was a filming location of the famous TV Show? Take a look at these 5 incredible destinations! Game of Thrones is probably one of the most, if not the most famous TV Shows in the world! And even though it's not to the liking of everyone, there is something we can all agree on – the wonderful locations! Whether it's natural landscapes or beautiful medieval castles the sets are incredible. Can you imagine actually visiting or staying in any of these places? With the last season of Game of Thrones premiering last week we can only guess that these places will be rising on demand so make sure you book your visit ahead of time. Let's discover these incredible places!
Castell de Santa Florentina
Canet de Mar, Barcelona, Spain
Located close to Barcelona, this medieval castle dates back to the 11th-century. It was featured on season six of Game of Thrones and even though you can't stay the night, you can definitely rent it for private events like weddings or parties. Visit their website for more info.
Dubrovnik Old City
Dubrovnik, Croatia
Fans of Game of Thrones might recognize this place as Kings' Landing, the capital of Westeros. The old city has been shown a lot in the show. The Jesuit Stairs, in particular, have been shown a lot in the series. The city itself is a quaint place full of narrow streets and stunning scenery all around.
Skaftafell National Park
Iceland
Iceland's landscapes make a convincing case on their own, however, these beautiful nature's wonders get even more attractive once you know Game of Thrones has been filmed there. The Skaftafell National Park and its wintery scenery have been featured in scenes involving the Night's Watch and the Wildlings.  Perfect for adventure lovers, Iceland is definitely a destination one can't pass on.
Ait Ben Haddou
Marrakesh, Morocco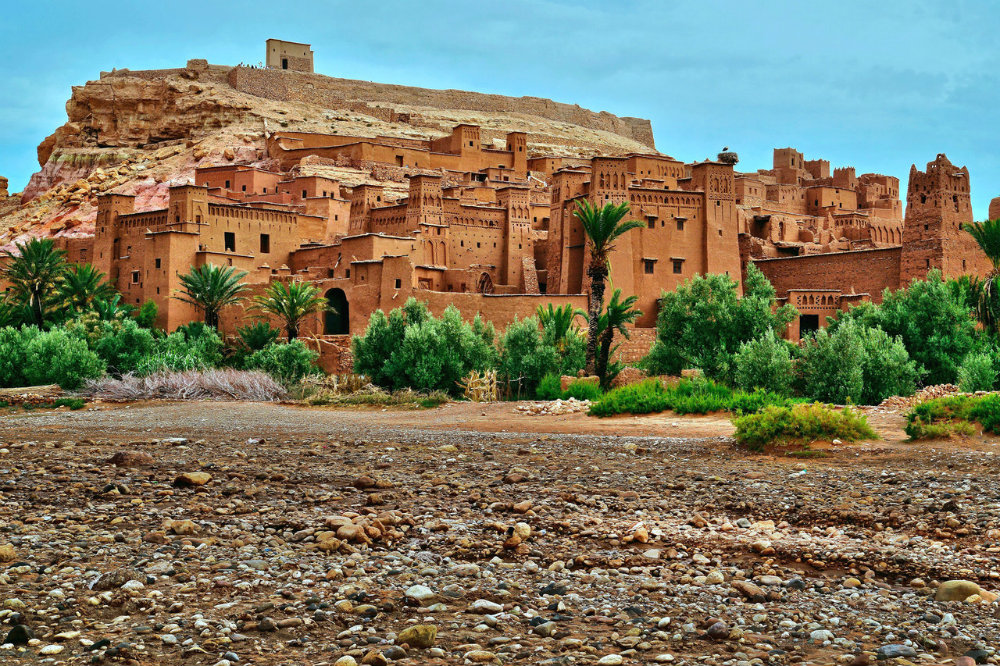 The Ait Ben Haddou, located near Marrakesh, is an impressive structure from the 17th-century that nowadays is a UNESCO Worl Heritage site was also featured in Game of Thrones. It was home to Yunkai, a Slaver's Bay city. This incredible rust-colored structure has also been featured in other movies such as The Mummy and Gladiator. There are many organized journeys to the area that offer not only an insight into the tv show but also into the history and architecture of the area. And only a few hours further you can find Essaouira, another location featured on Game of Thrones.
Northern Ireland
Northern Ireland is host to many filming locations, including the picturesque Dark Hedges, a beautiful road lined by mature trees that in the show is featured as Kingsroad. But don't think that it's the only location, there are so many you can travel for days and just visit Game of Thrones filming locations or places related anyway to the tv show, as one jewelry shop that has produced many of the show's pieces.