Fine Wines & Food Fair At Vila Vita Parc
VILA VITA Parc Resort & Spa presents The Fine Wines & Food Fair and will host some of the world's best culinary stars. Get to know more about this gastronomic event.
VILA VITA Parc Resort & Spa is a luxury resort located on the southern coast of Portugal in the popular Algarve region. This area is known for many luxury resorts, incredible beaches, breath-taking landscapes, sunny weather all-year-round, and incredible gastronomy! The resort will be hosting a week dedicated to gastronomy, with delicious mouthwatering creations combined with the best wines, in a place that will take your breath away with all its natural wonders. If you are a wine connoisseur or lover of good food, you certainly will not want to miss this meeting of the best chefs and wine producers in the world. The event will happen between 5 May 2019  —  13 May 2019.
The celebration of gastronomy takes place every two years on the luxury property, located in a picturesque setting on the cliff on the enchanting coast of the Algarve. This year's event will include a program of inspiring gastronomic experiences with a series of unique themed dinners made by talented international chefs and the best wine producers.
The week will start with a traditional Portuguese Barbecue, a new edition to this year's program, to be held at Herdade dos Grous, an organic farm, and the VILA VITA Parc vineyard, located in the neighboring region of Alentejo.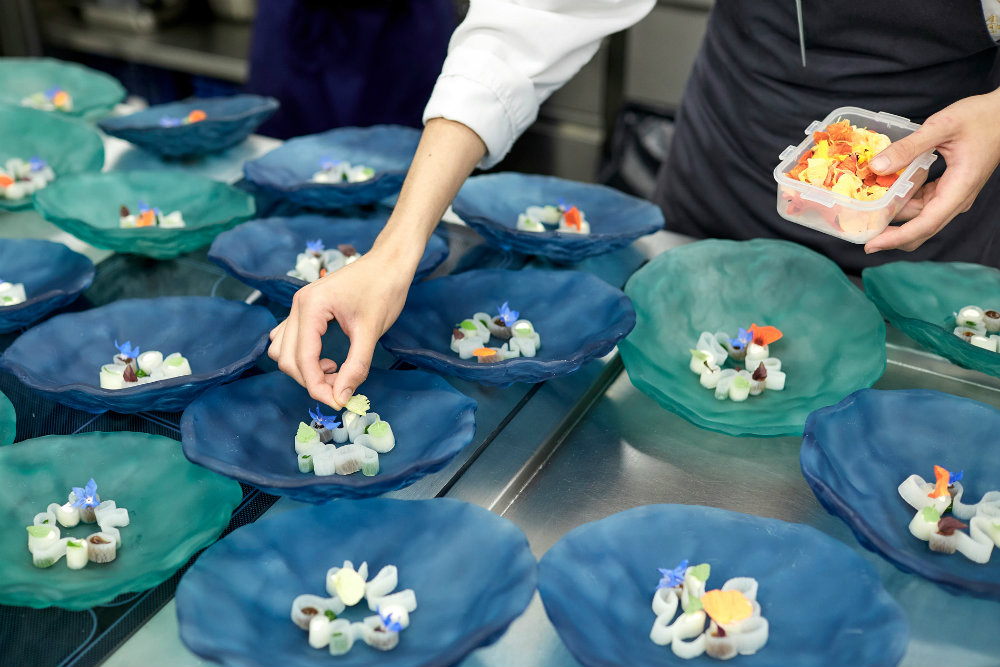 Guest chefs will cook next to Hans Neuner at the Michelin-starred restaurants Ocean and Atlantico restaurants located on the resort for an intimate audience of 30 to 80 people, with prices starting at € 310 per person. In addition to the wine tastings offered by the event, wine lovers will also be able to participate in extraordinary masterclass workshops with some of the world's most renowned wine producers.
A highlight of the festival is the lively Kitchen Party, which takes place on Saturday, May 11 at the VILA VITA Clubhouse, where chefs and winemakers who are invited work together to create culinary magic for over 500 guests. Each person pays at least 295 euros to entry in the event. The gastronomy is at the heart of the event, with eleven innovative gastronomic options, ranging from casual dinners by the sea and rustic and regional Portuguese dishes to unique culinary creations in the Michelin-starred restaurant, always with the freshest local and seasonal ingredients. In addition to being an event in the warmest land in Portugal, the Fine Wines & Food Fair hosted at VILA VITA Parc is an event that hosts the best gastronomic and wine tasting experiences and it's the ultimate luxury vacation for food and wine lovers!