Decorex 2019 – What To See
Decorex 2019 is almost starting! The event starts next Sunday and interior design lovers have their eyes in London. Don't miss it!
Decorex, a world-renowned interior design show will be held from the 6th to the 9th of October at Olympia London. The event has been around for over 40-years and has always been in the frontline of high-end interior design with brands showcasing their best and newest products in textiles, lighting, and furnishings.
But like any other major event, it goes way beyond the exhibitors and their stunning products.  There are seminars and several events to celebrate design to its fullest. Take a look below at all the things you can see and do during Decorex!
Future Heritage
A regular event that is held by Decorex is Future Heritage. But what is it? It's a curated selection by design critic Corinne Julius.  It's a showcase of commissioned works from ground-breaking artists – makers and craftspeople including the ceramicist Alice Walton.
Exhibitors
If you're going to Decorex you certainly don't want to miss any of the exhibitor's works! This year the show will be welcoming 50 new exhibitors to join the others that are a regular presence at the event. LUXXU will be there with Covet House – visit stand F206.
Editor Ben Spriggs Talk
ELLE Decoration's editor Ben Spriggs will be hosting a discussion with the interior design duo behind Sella Concept – Gayle Noonan and Tatjana von Stein. They will discuss their most recent projects, products, and their space at Decore's Design Encounter.
Design Encounters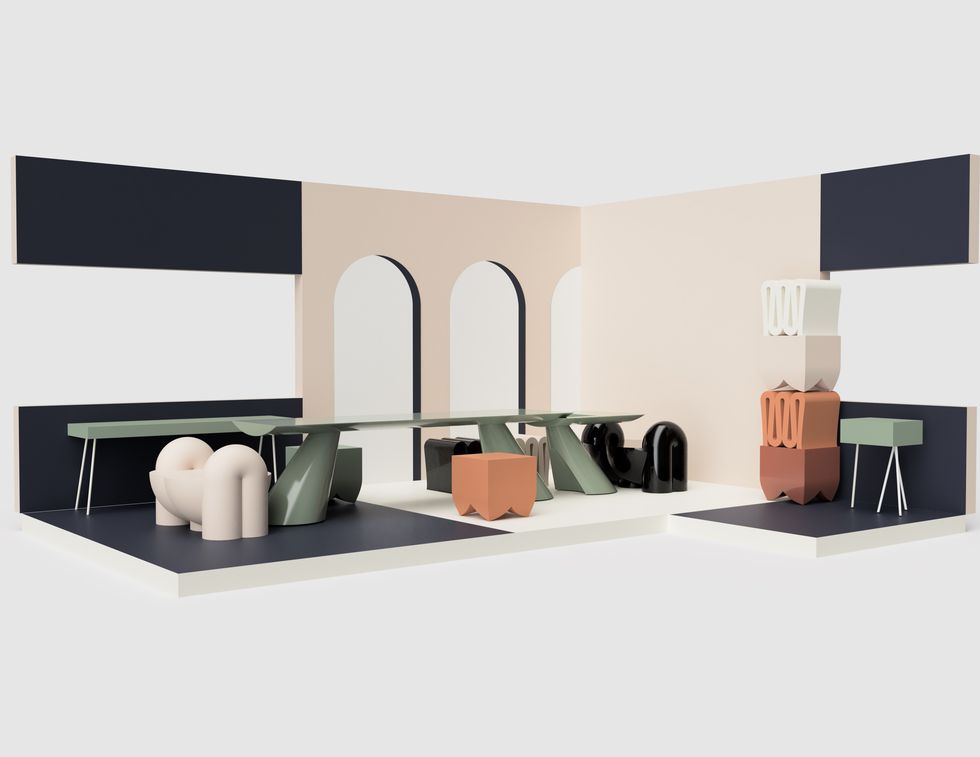 This is one of the main novelties for Decorex 2019. It's a show house installation by architect John Allsopp. The interior design was the job of six different interior design firms –  These White Walls, Zachary Pulman Design Studio (their dining room concept pictured), Run for the Hills, Sella Concept, Natalia Miyar Atelier and Samantha Todhunter Design – which will each create a room in their unique style.
London
We couldn't leave the beautiful city out of the list! If you have some spare time from the show definitely take your time to stroll around the streets of London. There are numerous monuments, attractions, parks and lovely places to visit. If you're feeling like doing some shopping visit Bond Street, which is home to some of the most prestigious retailers, including Louis Vuitton, Tiffany & Co, Chanel, and many others.