Best Restaurants To Try in Paris in 2020
Paris, the capital of fashion, is known for many other things – the art scene, architecture, its rich history, and of course its gastronomy. This city, like many others around Europe, has a thriving food scene and restaurants are always popping up. Indulge in any of these for a rich culinary experience when traveling to Paris, perhaps to attend the January event of Maison et Objet, and enjoy the Parisian food scene!
Find out everything about these incredible spots and plan your next dinner in Paris!
Shabour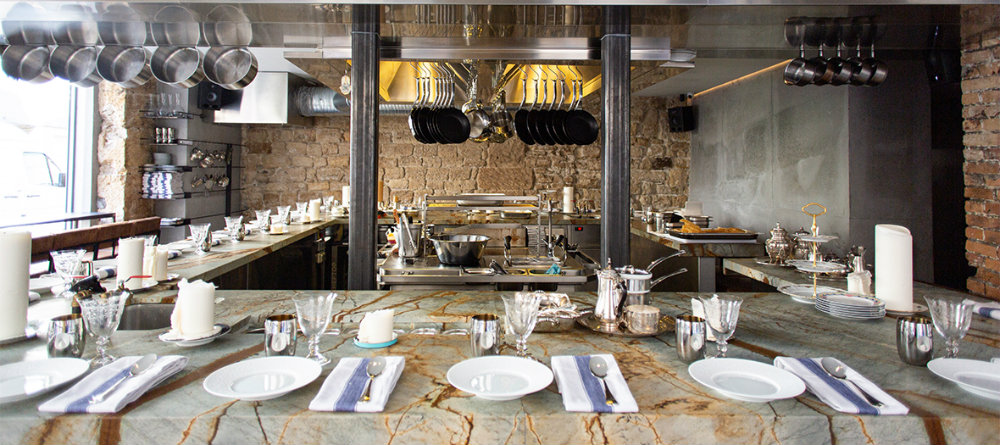 This new Paris restaurant is already a huge success! The head chef, Assaf Granit is becoming a culinary icon with his other restaurants, in Jerusalem and London, booked months in advance. The food is a mix of gourmet, Mediterranean and middle eastern. As for the design, it's not your usual luxury restaurant and the kitchen is right in the middle of the restaurant.
If you're planning to go don't forget to book the table in advance!
L'Avant-Poste
The incredible concept of Farm-to-table restaurants has been a big success in Paris! There's something about fresh food served in upscale restaurants that Parisians just seem to love! The casual but chic dining room is the perfect set-up for a casual lunch or dinner.
 La Scéne
Located around the corner from Champs-Elysées, the new restaurant by chef Stéphanie Le Quellec is a classy and chic spot that brings together twenties glamour with contemporary dishes and cozy vibes. The space is as amazingly designed and the food with Le Quellec's signature is and some of the dishes include Breton langoustine. Check their website for further info.
Pavyllon
And speaking of the Champs-Elysées, the Pavyllon is located right at the top of this iconic avenue, inside a building that dates back to the late 1700s. The space is bright and filled with light, making it the perfect spot to take a break from all the luxury shopping! The place is ideal for all occasions, from casual lunches to fancy dinners to tasting menus.
Discover more about the place.
Terminus Nord
Terminus Nord is a unique culinary experience that is a must in Paris! Originally opened in 1925 this brasserie was completely renovated and reopened recently. Located near the Gare du Nord, this place is the perfect choice to try the local cuisine.