Best Places To Watch 4th Of July Fireworks You Need To Know
Looking for a place to watch fireworks on the 4th of July? Look at these list of the best places to watch 4th of July fireworks for an insight into the most amazing spectacles in several cities in the US.
If you're around the US during the 4th of July, also known as Independence Day, you need to watch the amazing fireworks displays that happen all over the country! With such a big celebration upon us, you must already have some plans in motion, but in case you don't you can start from deciding where you'll be watching the fireworks this year. Besides fireworks and celebrations, there are a lot of different events happening all over the United States on this date, if you need further info to help you with the decision on where you're going check this website.
Now let's get into these places with a privileged view over the fireworks.
New Orleans
New Orleans is known to be a very fun city with a lot to offer! That is the case for the 4th of July celebrations. The fireworks are set off from steamboats and start at 9 pm. They are best watched from the city's waterside parks.
New York City
4th of July in NYC is just as glorious as you might have imagined! Macy's annual 4th of July fireworks last around 25 minutes and features many ships, from which the fireworks are set off. And thanks to this you can catch the display from almost anywhere in the city, from Midtown to the other side of the Hudson River, in Brooklyn and Queens, which are incredible places to watch them!
Minneapolis, Minnesota
Minneapolis hosts the Red, White and Boom festival and yes it's as amazing as it sounds! It's, in fact, the biggest firework display in Minnesota and lights up the entire Mississipi River and attracts thousands of visitors every year! You might want to book ahead of time.
Lake Tahoe, California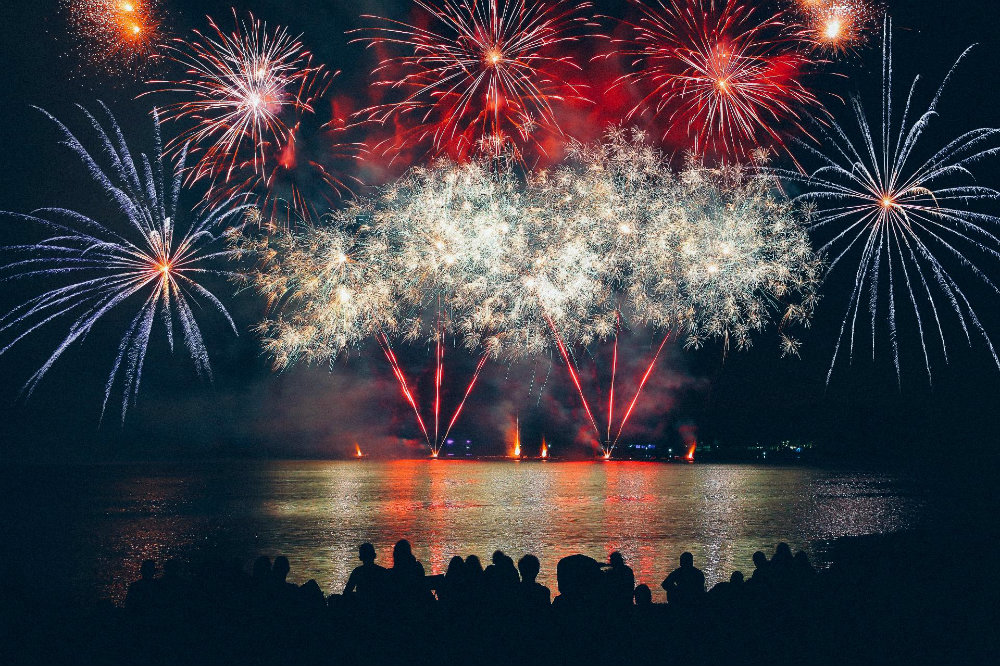 Named one of the most beautiful firework displays on the 4th of July celebration, it's a show you don't want to miss. The area also happens to be beautiful and a great place to spend a few days, either attending one of the many events held in the area or just enjoying natural wonders around the beautiful lake's shores.
Washington D.C.
There are several different shows you can choose from in Washington D.C., from the National Mall to the Potomac River. The whole city celebrates the occasion so it's definitely one of the best places to watch 4th of July fireworks.