Artist Debbie Wingham Has Created The Most Expensive Photo Frame In The World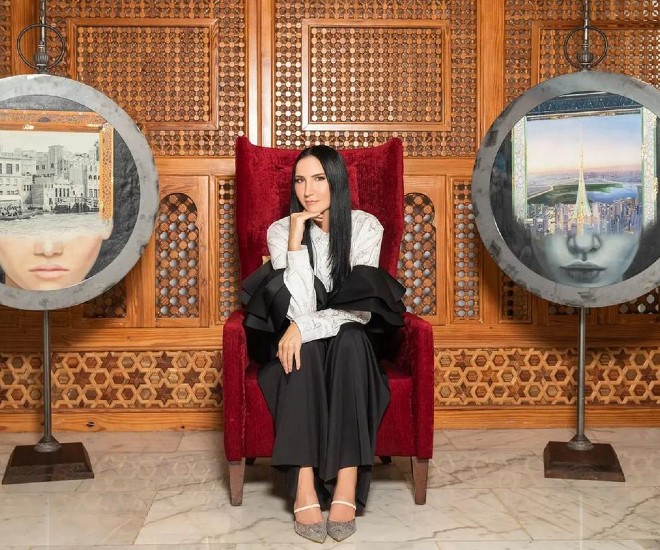 Image: @debbie_wingham Instagram
Artist Debbie Wingham has created what she touts as the most expensive photo frame in the world. The photo frame is worth over US$2 million and is encrusted with more than 10,000 diamonds on a circular frame in the image of a clock face. The frame features a painting of Dubai's most famed skyscraper, the Burj Khalifa.
Artist Debbie Wingham says she has created the world's most expensive picture frame, encrusted with thousands of diamonds and holding a painting of Dubai's Burj Khalifa skyscraper pic.twitter.com/BVSBdwFHZJ

— Reuters (@Reuters) November 5, 2021
— Reuters (@Reuters) November 5, 2021
Wingham said: "This is super sparkly, but that's what you would expect from the world's most expensive, but it's balanced with the reclaimed metal, which I think, the contrast of the old and new also inkeeps with the visual aesthetic which of course is time, you know the whole design of this is like the skeleton of a clock." "By that, I mean, you know, the roman numerals, it's the structure, but I wanted to cut it away so that you could see the spectacular building which really represents present-day Dubai," she added.
This isn't the first time Wingham had created an expensive everyday item. In 2018, she created a million-dollar wedding cake aptly titled, "Million Dollar". She also created an abaya in 2013 embedded with over 200,000 hand stitches with 14-carat white gold thread, priced at over US$300,000.