8 Travel Destinations You Have to Experience for Valentine's Day
If you want to make this year's Valentine's Day ultra-special, then the following luxury travel destinations could be the perfect match! From the countryside to breath-taking islands and resorts, there are numerous options to spend this memorable occasion, and today, eight of the most outstanding places from all over the world. You will find yourself having the most perfect romantic getaway, so enjoy it!
The Legian Seminyak, Bali
Image source: Traveller Made
The Legian Seminyak hotel has the most spectacular and dreamy installations perfect for Valentine's Day. These include14 private pool villas and 67 sea-facing suites, a restaurant known for its amalgamation of Asian and Balinese cuisine, a Poll and Ocean Champagne Bar that grants light entrees and daytime cocktails, a three-tier infinity pool and a fascinating Indonesian spa that offers the ultimate couples wellness experience.
The Langley, Buckinghamshire, South East England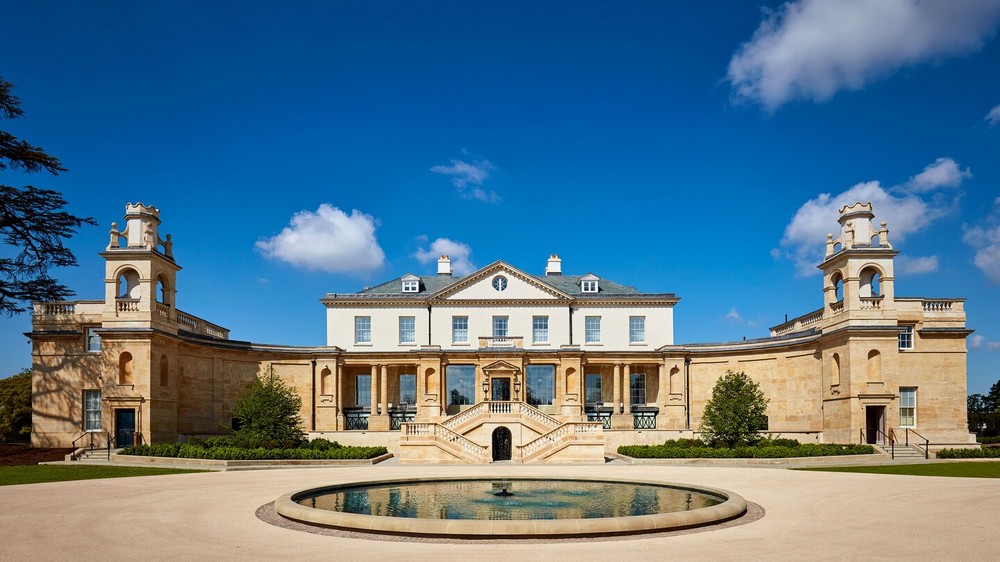 Image source: Marriott
In regards to hospitality venues, The Langley is one of the best options if you want to experience the British countryside. The Luxury Collection hotel features 41 outstanding bedrooms, a generous subterranean spa, and a seasonally-driven restaurant, among many other enticing amenities. For Valentine's Day, The Langley has actually promoted a specific package of two nights, a romantic couple's spa treatment and a 5-course tasting menu.
Deplar Farm, Troll Peninsula, Iceland
Image source: Outside Concept
What better way to spend Valentine's Day then under the Northern Lights. The Deplar farm is besieged by 3,000ft of untouched mountains that you can explore and have the adventure of a lifetime with your loved one. From sea-side skiing to Astro-touring and even whale watching, the possibilities at the farm are endless. You can also get a taste of local delicacies courtesy of a private chef and enjoy the most sophisticated cocktails made by the resident mixologist.
Chateau Domaine Des Etangs, Massignac, South West France
Image source: Domaine des Etangs
If you are looking for a more picturesque environment, then the Domaine des Etangs chateau is the idyllic location and a two-night package has been curated just for this occasion. Isabelle Stanislas has fully renovated the interior design and one of its main highlights is the remarkable contemporary art pieces. Moreover, you can also benefit from a five-course dinner at the Michelin-starred Dyades restaurant and a couple's treatment session at the chateau's wellbeing center, the le Moulin des Etangs.
The Bloomsbury, Central London
Image source: The Bloomsbury
The Bloomsbury is fine dining at its best and it is honestly one of the best restaurants to go to on Valentine's Day. The essence of love can be found in the restaurant's Coral Room to the sound of jazz music and it is the perfect spot for a pre-dinner drink session. Then, move on to the Dalloway Terrace, where dinner will be served and then some as couples get the chance to curl up under a seasonal-decorated canopy. Another location you can't miss is the restaurant's Club Bar where you have to try the Forbidden Fruit cocktail.
Milaidhoo Island, Maldives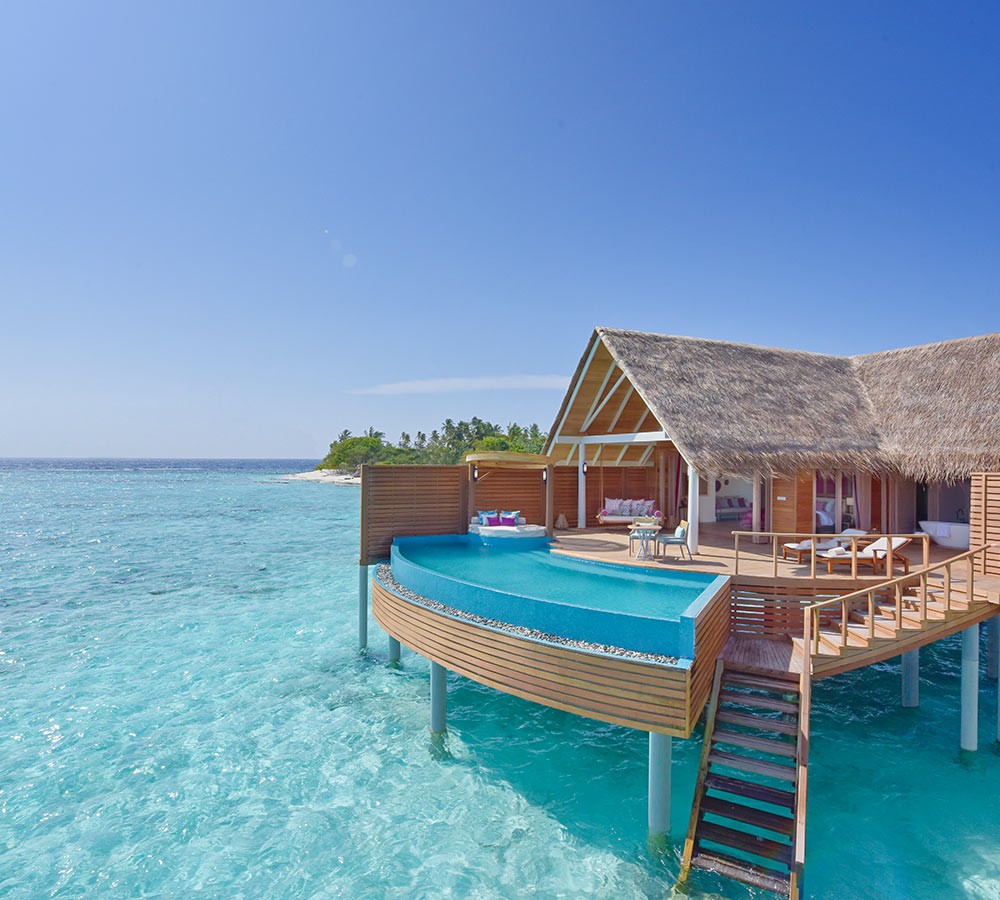 Image source: Milaidhoo
Rich in biodiversity, Maldives' Milaidhoo Island is actually among the most beloved locations for honeymooning. Couples that opt for a stay in the resort will get the opportunity to enjoy their own private sandbank where you can revel in a memorable sunset dolphin cruise either aboard a yacht or a Maldivian sailing boat. After all that fun, you will get to rest in a four-poster muslin draped bed that is surrounded by candles and lanterns to set the mood.
Gleneagles Hotel, Scotland
Image source: Luxe Voyager
Gleneagles is one of the favorites destinations mainly due to its Old-world glamour and the hotel's American Bar is the perfect place to experience the lifestyle of the golden years. Furthermore, the hotel also hosts a comprehensive range of exciting activities, from horse-riding to couples golf. If you also want to have access to sweeping views, then you ought to stay in the glamorous Royal Lochnager Suite. Lastly, make sure to visit the beautiful Perthshire Hills and experience all the Scottish natural galore, it will certainly make for an eventful Valentine's Day.
Bushmans Kloof Wilderness Reserve and Wellness Retreat, South Africa
Image source: Africa collection
In the magnificent and ecological Bushmans Kloof Wilderness Reserve & Wellness Retreat, guests can benefit from a vital wilderness experience as it is located in the foothills of the Cederberg Mountains, on the West Coast of South Africa. Cozy up with Mother Nature this Valentine's Day and allow yourself to see nature's greatest assets, from flora to fauna as well as open plains, mystical rock formations, and crystal clear waterfalls.