5 Of The Most Expensive Wedding Venues In The World
With the peak of wedding season upon us, you'll want to know all about the best and most expensive wedding venues in the world! Everyone likes a wedding, even more, if the venue is absolutely stunning. There are thousands of incredible venues all over the world but today we'll be showing you five of the most expensive ones.
You can expect to read about some of the most outstanding places, that would make for a great destination wedding! From lavish castles in Italy to luxury resorts in dreamy locations. The only things these have in common are first-class amenities ready to amaze everyone. Explore this list and make your dreams come true!
The Odescalchi Castle
Lake Bracciano, Rome, Italy

Located by the Bracciano Lake in Rome this wonderful 15th-century castle has been selected by many celebrity couples as the place to celebrate their wedding in! The castle can accommodate up to one thousand guests and offers only the highest quality of service, working with the best vendors from all over the world. No wonder it costs $50,000 to book.
Château of Vaux-le-Vicomte
France
Only 35 miles away from Paris, the Château of Vaux-le-Vicomte is one of the most expensive wedding venues and one of the most romantic ones! A French château from the 17th-century that offers the best of French castles – halls decorated with fireplaces, beautiful French gardens, and incredible luxury service! Rent it at $64,000 for five hours.
Laucala Island
Fiji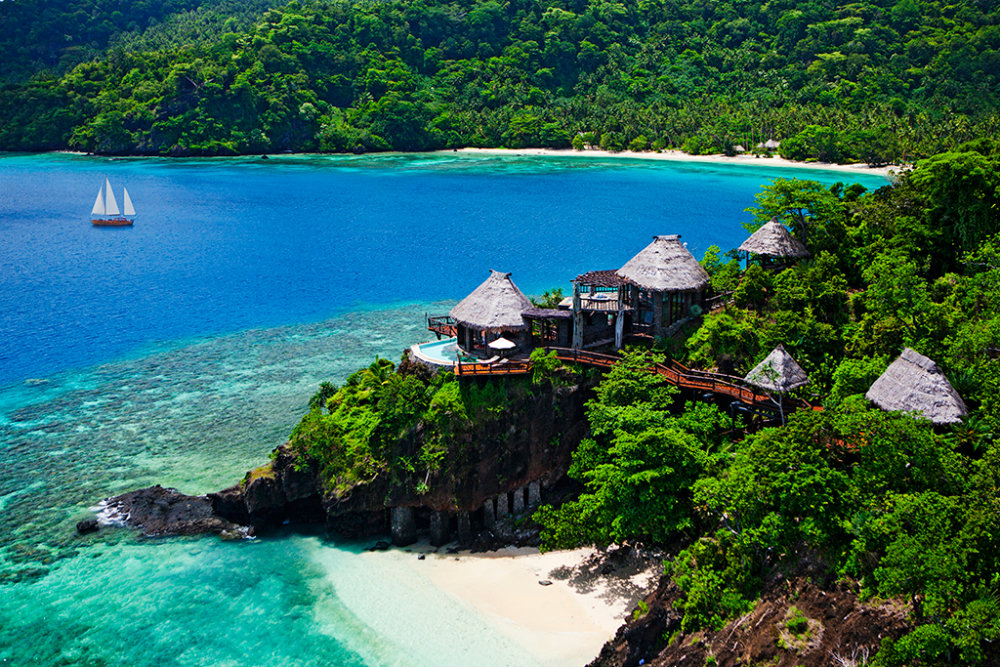 Fiji is known to have some of the most exclusive resorts in the world. Among these, you can find Laucala Island, a luxury and ultra-exclusive resort. Ar $150,000 a night the whole resort can be rented and can accommodate up to 80 guests. The amenities are incredibly luxurious and you can expect yop international chefs at the five restaurants and bars.
Hotel Caruso
Ravello, Amalfi Coast, Italy
Back in Italy but in a totally different region, you can find the Hotel Caruso. For the price of $430,000, you can enjoy exclusive use of the hotel. It is a hotel known as a wedding venue and is chosen by many so the hotel offers several packages to better suit any needs! And if that wasn't enough the hotel also features breathtaking views.
Key West
Little Palm Island, Florida, USA
Located a short boat ride away from the shore of Florida, this is probably the most luxurious beach resort in all of Florida! The wedding-package requires a three-night rental, which price will set you back $500,000. Definitely a lavish option and one of the most expensive wedding venues in the world!