5 Mediterranean Style Houses You Will Love
Mediterranean Style Houses are the ultimate luxury home! Full of refinement and just the right amount of historical features. But what makes a Mediterranean house? Find out below! When we're talking about Mediterranean-style homes it's inevitable to think of the wonderful Mediterranean villas that remind us of summer in Spain or Italy. However, this style of homes originated in the 1920s when the tourism and leisure industry started to expand and resorts started popping up all over the United States.
These houses are a blend of Italian and Spanish architecture and since they look so ready for summer they are predominant in warm weather locations where there is a clear Spanish influence, such as Florida and California. Addison Mizner was a renowned architect known for his Mediterranean-style designs in Florida!
But what exactly makes a home a Mediterranean-style?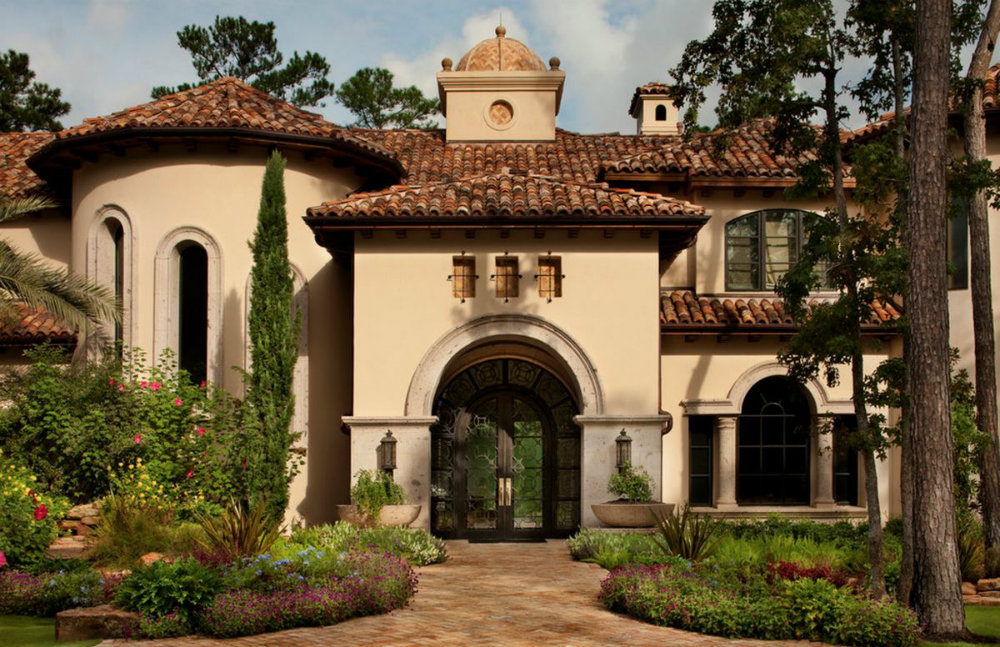 Mediterranean-style houses are both simple and elegant. It's a timeless style of home that never goes out of style due to simple lines, warm woods, and a blend of outdoor and indoor livings spaces ideal for warm weather or for people who love to spend time outdoors. Generally speaking, these houses are also bright and airy. The house above is the perfect example of how these elements play together beautifully!
As for the exterior, it typically features red-tiled roof, brick, stone details, carved doors and iron or metalwork on windows and over balconies. These are the most common elements, which doesn't mean you can't come across houses with different (and original) elements.
There are also three main styles you can consider, each one different from the other
Italian Renaissance
This style is marked by drawing inspiration from the Italian Renaissance. Think columns, rounded arches, and other elements such as European-style gardens with water features. Out of all the styles, it's definitely the most ornate one, with houses usually being significant bigger!
Spanish Revival
Inspired by Spanish colonial architecture, it's the most simple fo all the styles! Clean lines, metalworking, and low-pitch roofs. These are most common in coastal areas around Florida and California.
Modern Mediterranean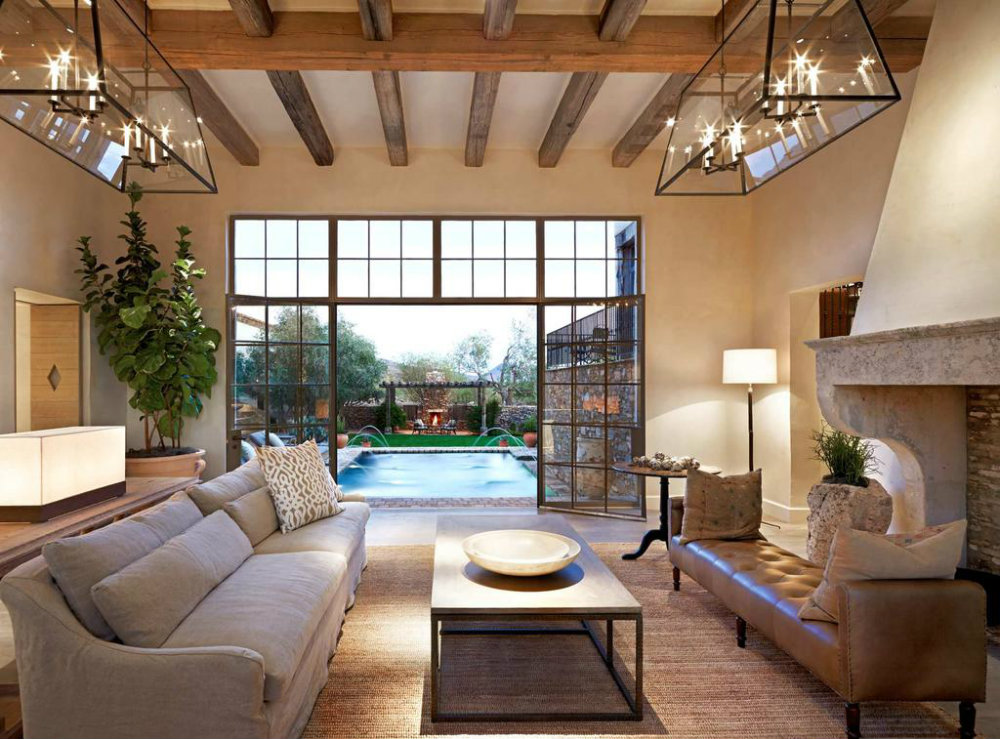 This style is a blend of the traditional characteristics of Mediterranean style homes with modern elements, It's usually in this type of homes that you'll find the perfect harmony between outdoor and indoor living spaces, as well as open for plans and bright rooms. This tyle also brings Spanish and Italian elements into play!
sources: elledecor.com | freshome.com